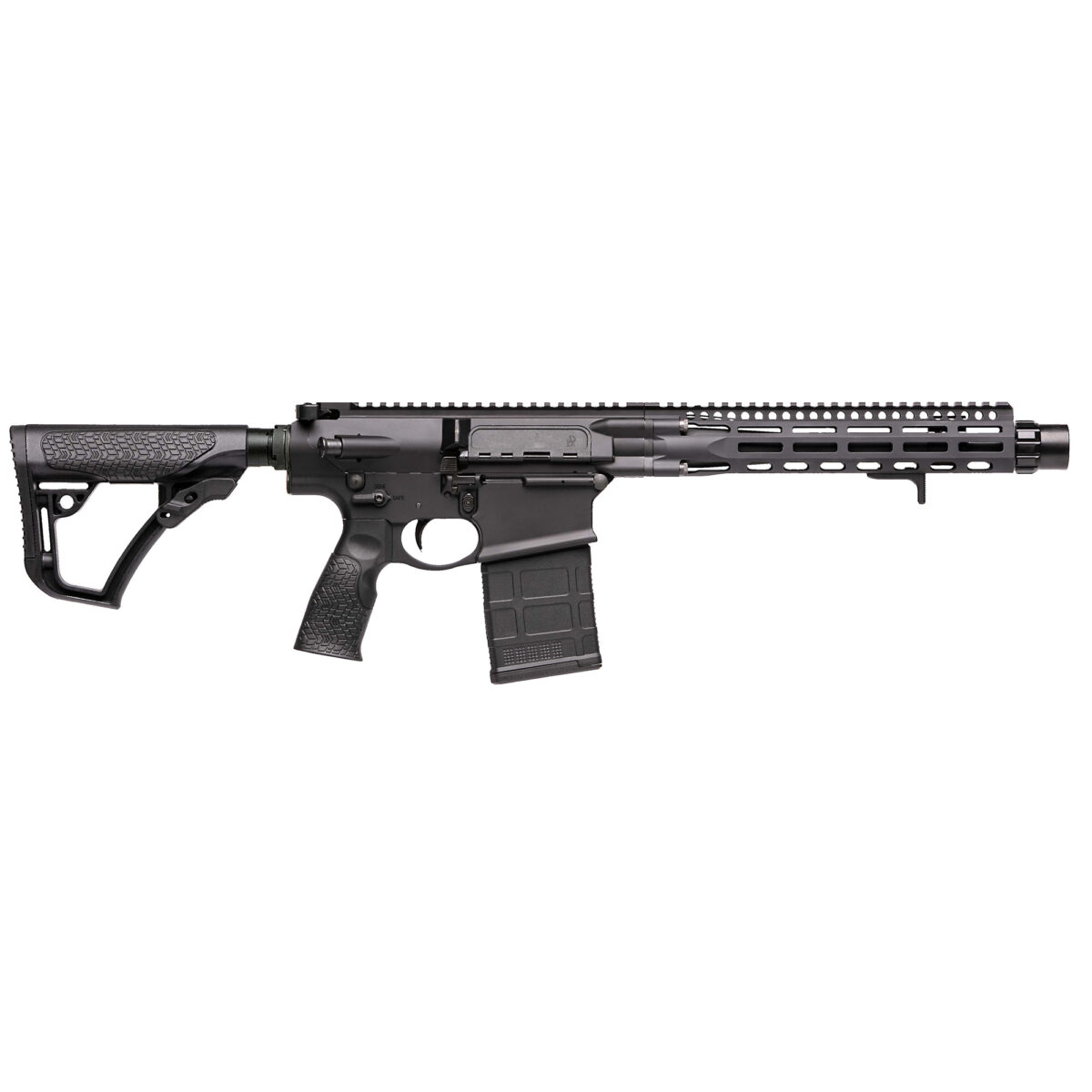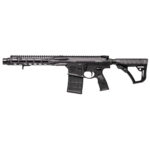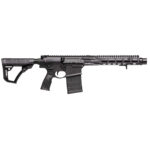 Daniel Defense DD5 SBR Black 308 Winchester/762NATO – 02-088-06071-047
$2,399.99
Daniel Defense DD5 SBR Black 308 Winchester/762NATO – 02-088-06071-047
ALL FIREARMS MUST SHIP TO AN FFL FOR PICKUP 
IN THE NOTES SECTION PLEASE INCLUDE:
NAME OF FFL (FIREARM Shop)
CITY & STATE OF FFL
FFL's PHONE NUMBER
PRODUCT DETAILS
Brand: Daniel Defense
Model: DD5 SBR
Model Number: 02-088-06071-047
UPC: 818773022873
Caliber: 308 Winchester/762NATO
Action: Semi
Magazine Capacity: 10+1 Rounds
Barrel Length: 12.5″
FEATURES
The DD5 SBR offers all the benefits of the full size rifles, but in a smaller package. This highly accurate and durable rifle is built around a 12.5″ barrel, mid-length gas system, an adjustable gas block that allows for a consistent feel whether shooting suppressed or unsuppressed, and features the Daniel Defense Linear Compensator. The perfected bolt carrier group reduces overall recoil impulse and is easy to maintain and operate in all conditions. Designed around a Cold Hammer Forged barrel with an innovative 4-Bolt Connection System, this design dramatically increases the connection surface area between the barrel and upper receiver for increased rigidity/stability to wring out accuracy traditionally only found in high-end bolt action rifles. The DD5 SBR features fully ambi controls and Daniel Defense enhanced furniture.
User-adjustable gas block for reliable suppressed shooting
Superfinished and DLC-coated bolt carrier group makes it easy to clean and operate in all conditions
Bolt carrier is equipped with a buffer for optimized cycling and improved recoil impulse
12.5″ Cold Hammer Forged proprietary steel chrome-lined barrel
Innovative 4-Bolt Connection System to ensure greater accuracy
GRIP-N-RIP independently ambi charging handle with anti-gas features
*** This product will ONLY ship to an FFL (Federal Firearms Licensee) with a SOT (Special Occupational Taxpayers) approval.  Your order will not ship until we have a copy of the FFL and SOT ***
No exchanges/refunds/returns on this item.  Cancelled orders may be subject to a $40 restocking fee.  If we do not receive your FFL within 30 days – your order will be cancelled (fees apply). Please allow for up to 10 Business Days processing time once the FFL and SOT has been received. Once ordered you MUST EMAIL your FFL and SOT paperwork to: customerservice@wdtactical.com – Subject line "ORDER#____________ / LAST NAME: ____________"
COMPLIANCE
Must be 21 or older to purchase.
All NFA Rules Apply.
These items are controlled by the U.S. Government and authorized for export only to the country of ultimate destination for use by the ultimate consignee or end-user(s) herein identified. They may not be resold, transferred, or otherwise disposed of, to any other country or to any person other than the authorized ultimate consignee or end-user(s), either in their original form or after being incorporated into other items, without first obtaining approval from the U.S. government or as otherwise authorized by U.S. law and regulations.
It is the customer's responsibility for understanding state laws regarding magazine capacities. Watchdog Tactical abides by all state regulations regarding the sale of high capacity magazines. We DO NOT ship high-capacity magazines with firearms to certain states. We WILL NOT replace high capacity magazines with state compliant magazines. We DO NOT offer refunds in place of the magazines. Please see our terms and conditions for a list or restricted states.
0
People watching this product now!