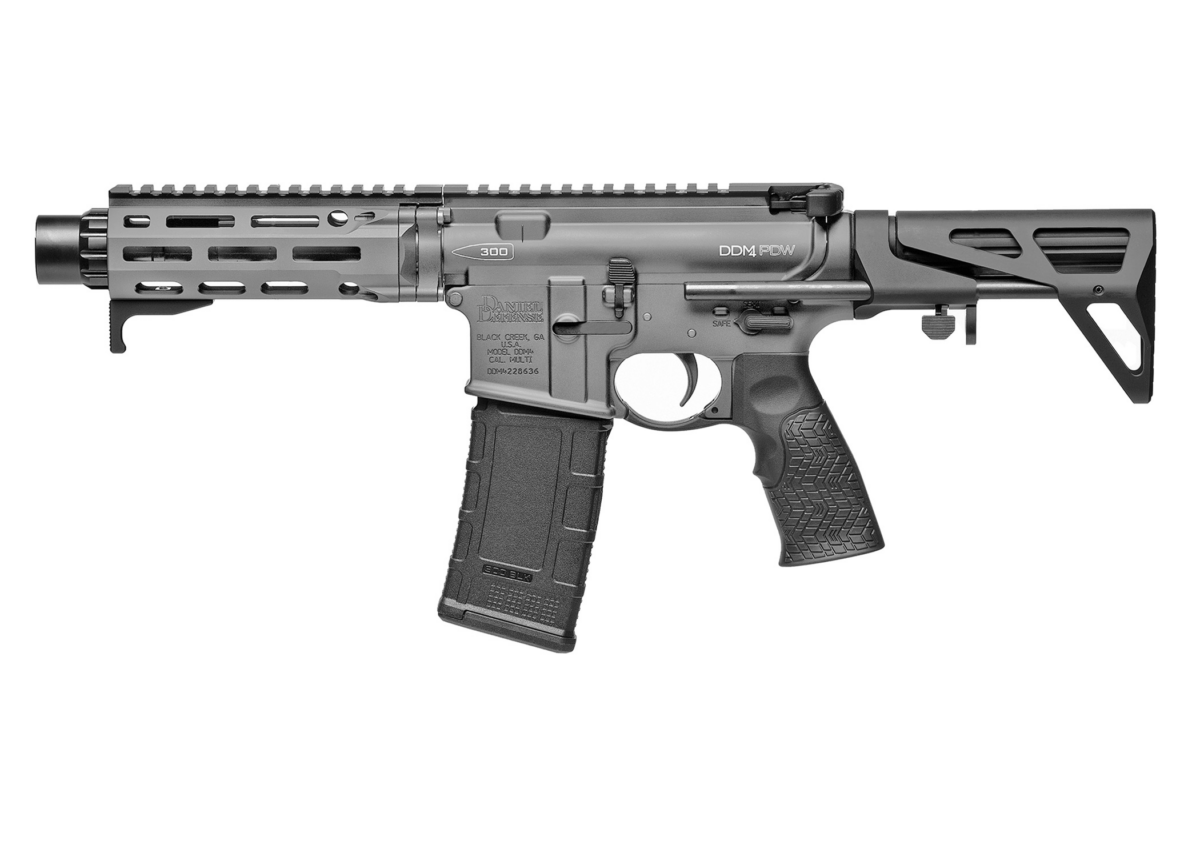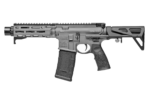 Daniel Defense DD4 PDW SBR – COBALT – 300B.O. – 02-088-04228-047
$2,099.99
Daniel Defense DD4 PDW SBR – COBALT – 300B.O. – 02-088-04228-047
*** This product will ONLY ship to an FFL (Federal Firearms Licensee) with a SOT (Special Occupational Taxpayers) approval.  Your order will not ship until we have a copy of the FFL and SOT ***
No exchanges/refunds/returns on this item.  Cancelled orders may be subject to a $40 restocking fee.  If we do not receive your FFL within 30 days – your order will be cancelled (fees apply). Please allow for up to 10 Business Days processing time once the FFL and SOT has been received. Once ordered you MUST EMAIL your FFL and SOT paperwork to: customerservice@wdtactical.com – Subject line "ORDER#____________ / LAST NAME:
PRODUCT DETAILS
Brand: Daniel Defense
Model: DD4 PDW SBR
Model Number: 02-088-04228-047
UPC: 818773022446
Caliber: 300 BLACKOUT
Action: Semi
Magazine Capacity: 30+1 Rounds
Barrel Length: 7″
FEATURES
Compact and easy to transport, the Daniel Defense DDM4 PDW Short Barrel Rifle is the kind of AR15 style firearm you can rely on for home and personal defense…plus it's a ton of fun to shoot. The 7 inch 300 Blackout Cold Hammer Forged barrel keeps subsonic loads subsonic and provides great ballistics for a shorter barrel. This highly maneuverable PDW SBR is equipped with the Maxim Defense CQB Gen 7 stock and comes with a 6 inch MFR XL flat front rail for fast handling, accuracy, and reliability while also providing compatibility with a wide variety of accessories. This firearm features M-LOK attachment points and an SLR M-LOK MOD2 Plain Front Handstop to help ensure a safe shooting experience.
Ultra-compact platform with 7 inch, 1:7 twist barrel for compatibility with subsonic and supersonic loads.
Maxim Defense CQB Gen 7 Stock with enhanced buffer system functions reliably suppressed or unsuppressed.
Linear compensator directs muzzle blast forward of the shooter. Muzzle threads (5/8-24) allow for muzzle device customization
Independently ambi GRIP-N-RIP Charging Handle accommodates left- and right-handed shooter
COMPLIANCE
Must be 21 or older to purchase.
All NFA Rules Apply.
These items are controlled by the U.S. Government and authorized for export only to the country of ultimate destination for use by the ultimate consignee or end-user(s) herein identified. They may not be resold, transferred, or otherwise disposed of, to any other country or to any person other than the authorized ultimate consignee or end-user(s), either in their original form or after being incorporated into other items, without first obtaining approval from the U.S. government or as otherwise authorized by U.S. law and regulations.
It is the customer's responsibility for understanding state laws regarding magazine capacities. Watchdog Tactical abides by all state regulations regarding the sale of high capacity magazines. We DO NOT ship high-capacity magazines with firearms to certain states. We WILL NOT replace high capacity magazines with state compliant magazines. We DO NOT offer refunds in place of the magazines. Please see our terms and conditions for a list or restricted states.
0
People watching this product now!