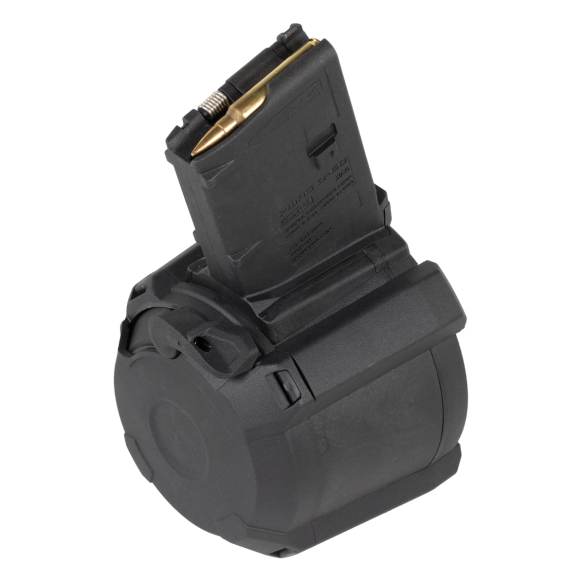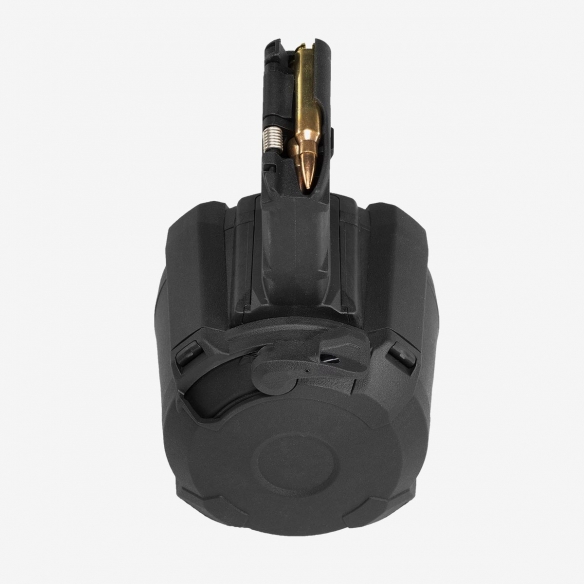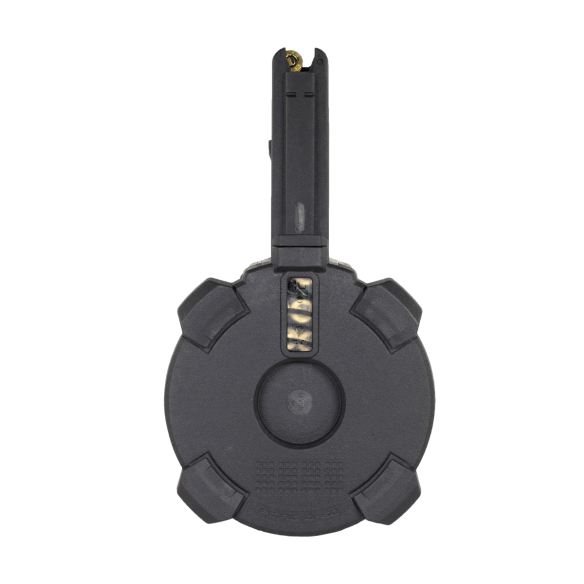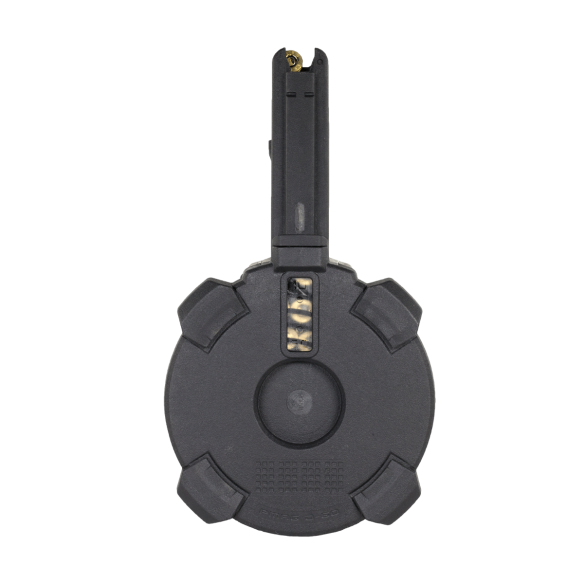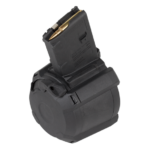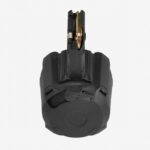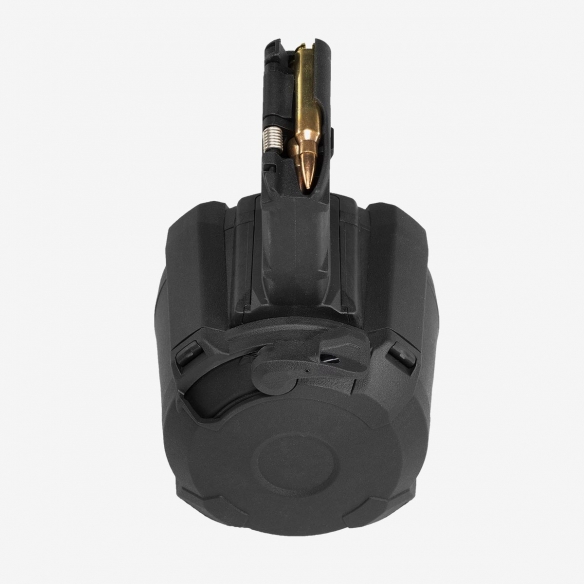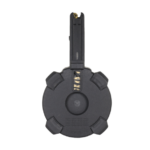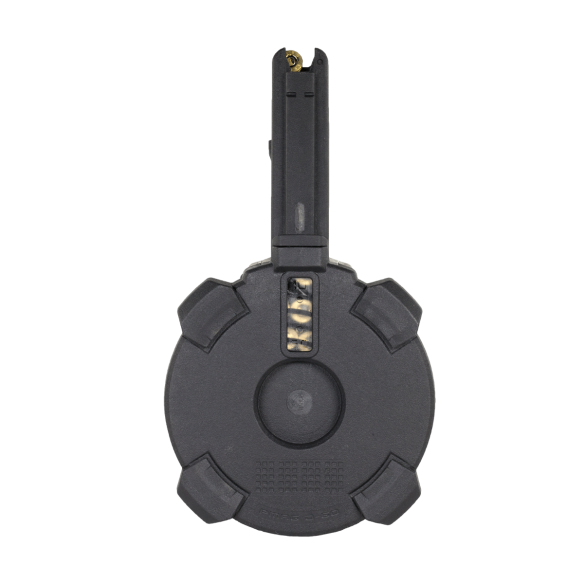 PMAG D-60® AR/M4 GEN M3®
$144.99
Includes Magazine Only
The PMAG D-60 is a durable, lightweight, highly reliable 60-round 5.56×45 NATO/.223 Remington* polymer drum magazine for AR15/M4 compatible weapons. With a larger capacity than previous PMAGs, the PMAG D-60 gives the shooter 60 rounds of ammunition, effectively allowing the same round count as two standard capacity 30-round magazines without requiring a critical reload.
The unique drum configuration keeps the height of the magazine manageable and allows for prone firing and easier storage. Features an easy-to-use loading lever, paint pen dot matrix for easy marking, and a rear window for instant capacity indication. 
Made in the USA. 
Note: This item cannot be sent to Vermont.
States that require ammo to be shipped to an FFL or your state requires a firearm registration card (CA, DC, CT,  IL, MA) please contact us at customerservice@wdtactical.com to provide that information, be sure to include your order number!
Orders placed WITHOUT providing this information are subject to a 20% restock fee.
0
People watching this product now!