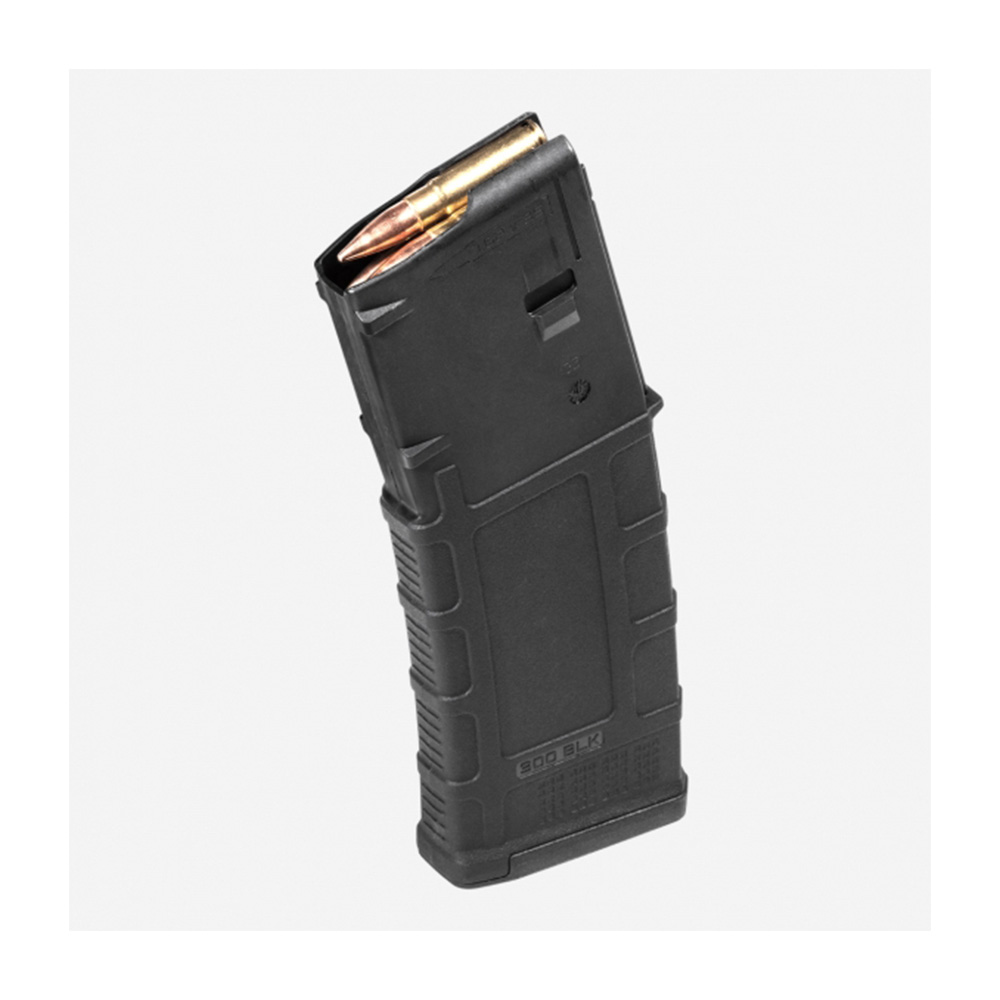 PMAG 30Round 300BLK AR Magazine
$15.95
PMAG 30Round 300BLK AR Magazine
Includes Magazine Only
The PMAG 30 AR 300 B GEN M3 is a purpose-designed magazine for rifles chambered in 300 Blackout®. Since its inception, 300 BLK shooters have had to use a magazine designed for another cartridge, limiting its ultimate performance and compatibility. One of the key features of 300 BLK is the compatibility with 5.56x45mm parts, but with the magazine, it is a compromise to do so. Due to the wide variety of projectile weights and profiles potentially decreasing overall reliability, a dedicated 300 BLK magazine was a logical step for the PMAG line.
In addition to the performance gained by a dedicated mag, the PMAG 30 AR 300 B also offers a safer way to feed your 300 BLK rifle. When using 5.56x45mm mags, the potential to chamber and fire a 300 BLK round in a 5.56x45mm rifle with catastrophic results requires diligent ammunition management by the shooter. The PMAG 30 AR 300 B's distinct rib design and smoother upper-half texture provides the shooter a distinct visual and tactile difference from any other PMAG to mitigate dangerous cross-loading issues. Along with optimized 300 Blackout performance, the PMAG 30 AR 300 B incorporates all of the GEN M3 features such as our next-generation impact and crush resistant polymer, aggressive front and rear texture, an easily removable slim floor plate, a paint pen dot matrix for marking and identification, and a dust/impact cover.
Note: This item cannot be sent to Vermont.
States that require ammo to be shipped to an FFL or your state requires a firearm registration card (CA, DC, CT,  IL, MA) please contact us at customerservice@wdtactical.com to provide that information, be sure to include your order number!
Orders placed WITHOUT providing this information are subject to a 20% restock fee.
0
People watching this product now!