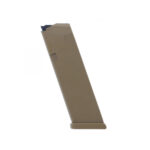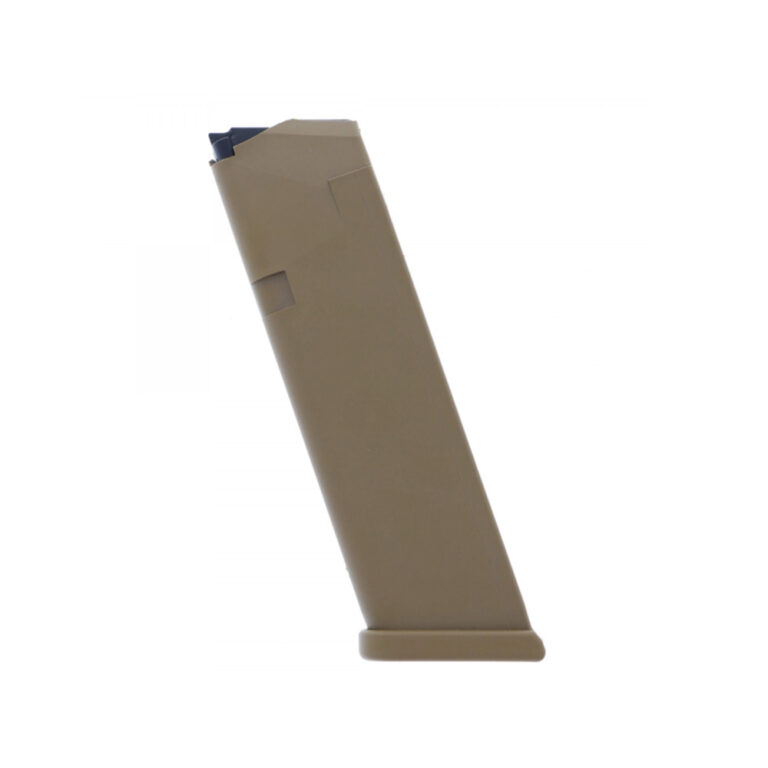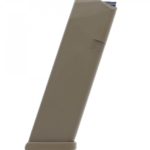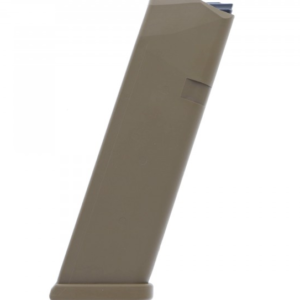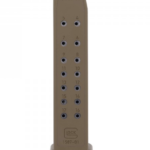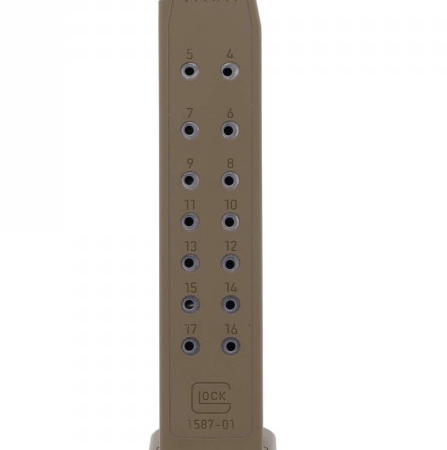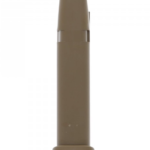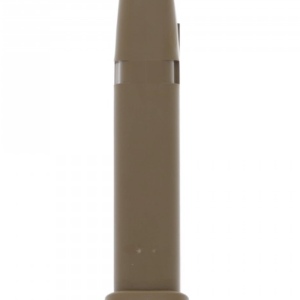 GLOCK 19X 9MM 19-ROUND FACTORY MAGAZINE
$30.00
This is a factory 17-round magazine for Glock 19X pistols in 9mm.
These standard-issue 17-round magazines are built to the same exacting quality standards as all Glock magazines, with full-length steel inserts, numbered witness holes, and iconic coyote tan color polymer construction & baseplate.
Glock 19X magazines are backwards compatible with all double-stack 9mm Glock pistols. Fits Gen 3, 4 and 5 Glock 17, 17L, 19, 26, and 34.
This item can not be shipped to the following states and or city: CA, CO, CT, DC, MA, HI, MD, NJ, NY, Chicago IL, and VT
Ordering to these states or cities above are subject to a 20% restock fee.
States that require ammo to be shipped to an FFL or your state requires a firearm registration card (CA, DC, CT,  IL, MA) please contact us at customerservice@wdtactical.com to provide that information, be sure to include your order number!
Orders placed WITHOUT providing this information are subject to a 20% restock fee.