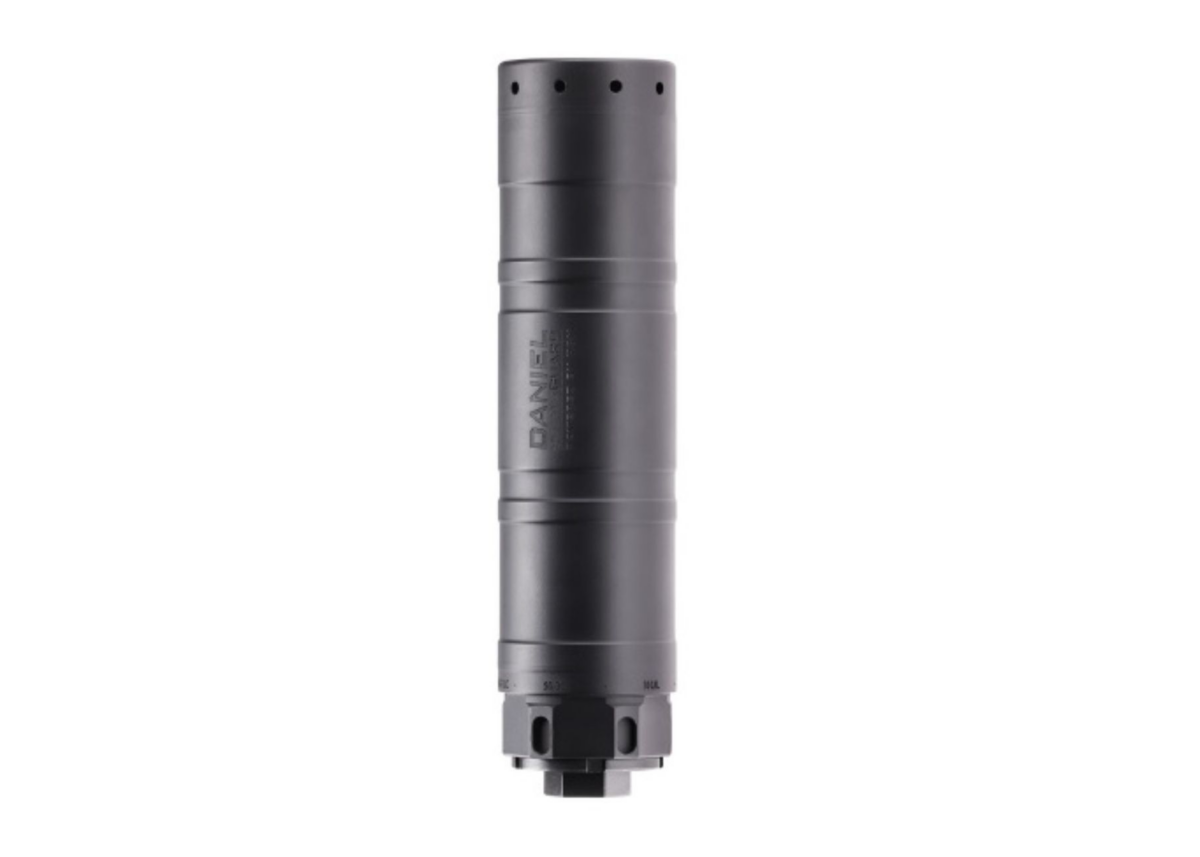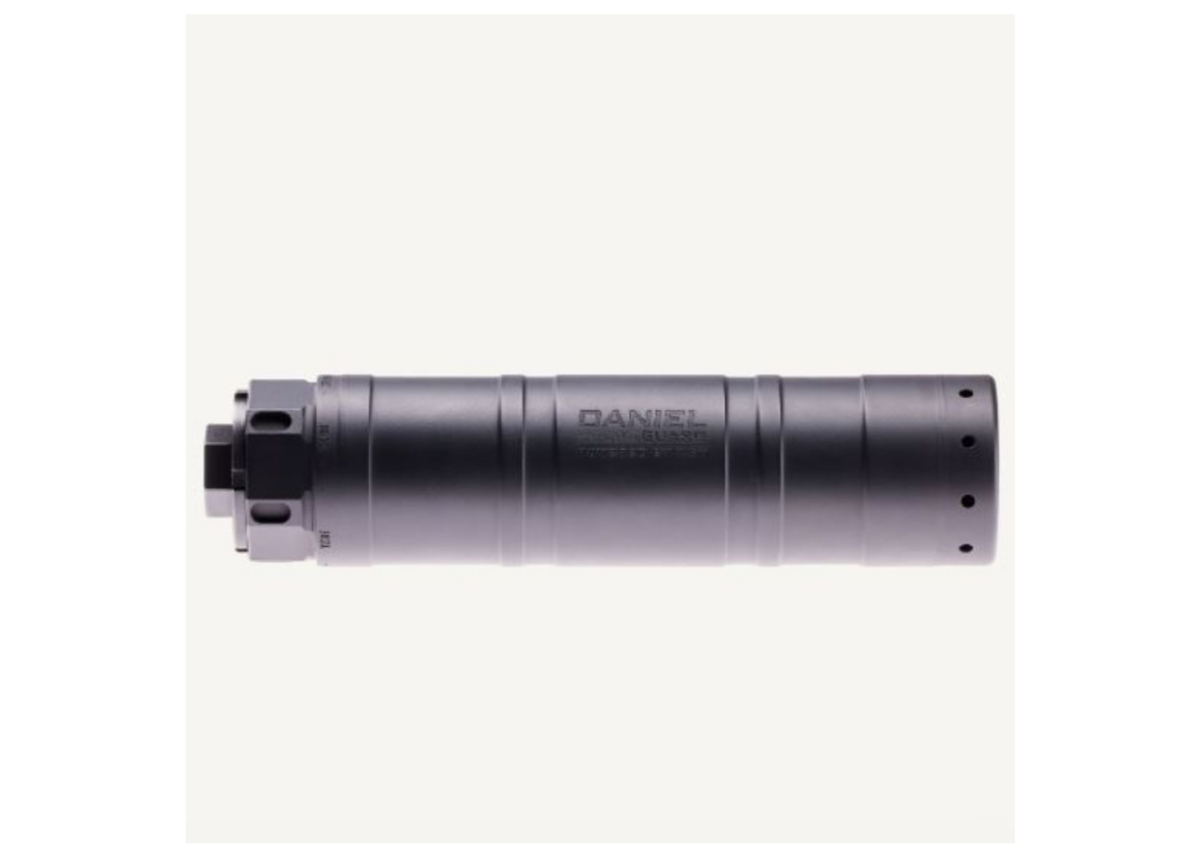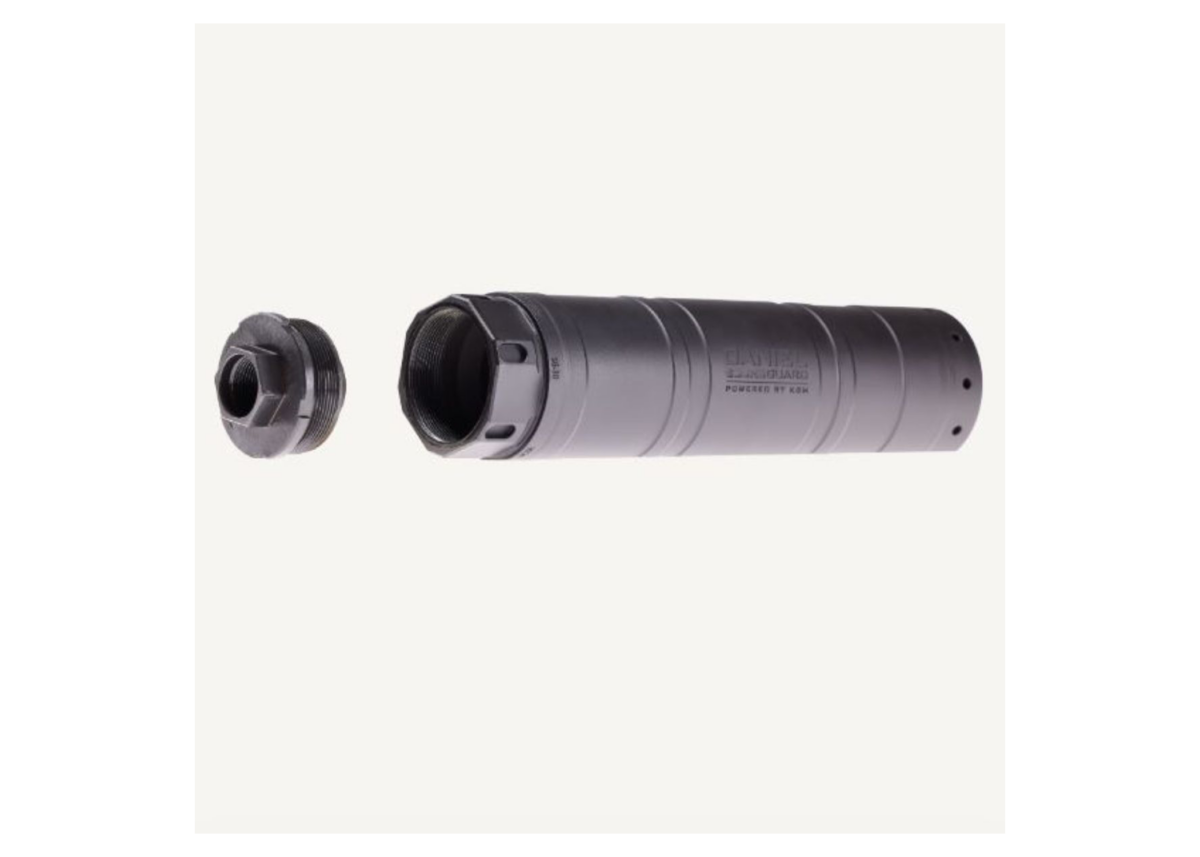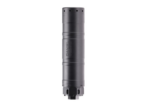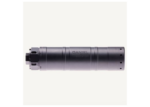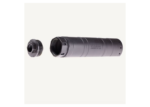 Daniel Defense Soundguard – .30cal Silencer – 06-140-05098
$749.99
Daniel Defense Soundguard – .30cal Silencer – 06-140-05098
UPC:

06-140-05098
Daniel SoundGuard Powered by KGM Suppressors utilize cutting-edge gas-flow dynamics that eliminate over-gassing and direct most gasses forward, not back in a shooter's face. So, you experience less toxic gas blowback and can concentrate on putting more shots on target. State-of-the-art KGM technology significantly lowers impulse noise levels, protecting against hearing loss, while a patent-pending baffle stack and proprietary coating on internal parts reduce a firearm's flash signature to virtually zero. Patent-pending gas-flow pathing stabilizes rounds to ensure extreme accuracy with minimal point-of-impact shift.
The SG-30 is compatible with .223 through 300 PRC caliber firearms and is constructed of lightweight but extremely durable stainless steel, so you don't have to baby it, and it won't weigh down your barrel. It attaches/detaches in seconds via an included adapter utilizing the HUB standard 1.375-24 UNS, which provides secure attachment while adding minimal length and allowing for the use of a variety of other muzzle attachments. Every SG-30 suppressor is stamped with the Daniel name, which means it's backed with a 100% Satisfaction Guarantee.
TECHNICAL SPECIFICATIONS:
Weight: 22.5 oz (w/ mount)
Length: 7″
Diameter: 1.75″
Materials: Stainless Steel Baffle Stack and Tube
Finish: Black High-Temp Cerakote
Thread Pitch: 5/8×24
Full Auto Rated!
WHAT'S IN THE BOX:
Daniel Defense SoundGuard SG-30 Suppressor
Stainless Steel Mounting Adapter
Owners Manual
*** This product will ONLY ship to an FFL (Federal Firearms Licensee) with a SOT (Special Occupational Taxpayers) approval.  Your order will not ship until we have a copy of the FFL and SOT ***
No exchanges/refunds/returns on this item.  Cancelled orders may be subject to a $40 restocking fee.  If we do not receive your FFL within 30 days – your order will be cancelled (fees apply). Please allow for up to 10 Business Days processing time once the FFL and SOT has been received. Once ordered you MUST EMAIL your FFL and SOT paperwork to: customerservice@wdtactical.com – Subject line "ORDER#____________ / LAST NAME: ____________"
COMPLIANCE
Must be 21 or older to purchase.
All NFA Rules Apply.
These items are controlled by the U.S. Government and authorized for export only to the country of ultimate destination for use by the ultimate consignee or end-user(s) herein identified. They may not be resold, transferred, or otherwise disposed of, to any other country or to any person other than the authorized ultimate consignee or end-user(s), either in their original form or after being incorporated into other items, without first obtaining approval from the U.S. government or as otherwise authorized by U.S. law and regulations.
It is the customer's responsibility for understanding state laws regarding magazine capacities. Watchdog Tactical, LLC abides by all state regulations regarding the sale of high capacity magazines. We DO NOT ship high-capacity magazines with firearms to certain states. We WILL NOT replace high capacity magazines with state compliant magazines. We DO NOT offer refunds in place of the magazines. Please see our terms and conditions for a list or restricted states.
0
People watching this product now!