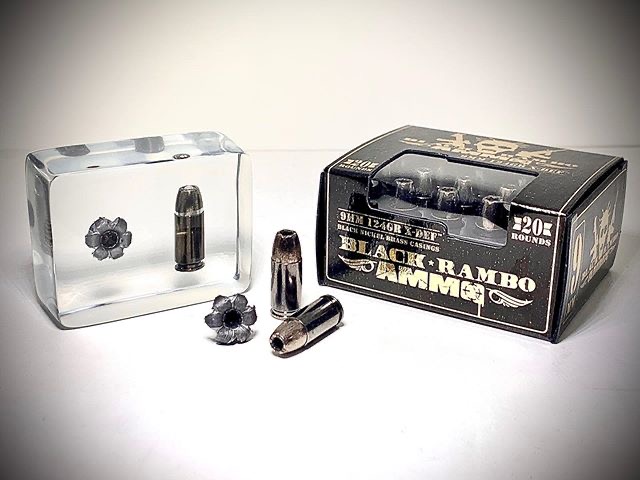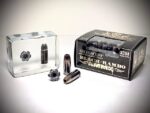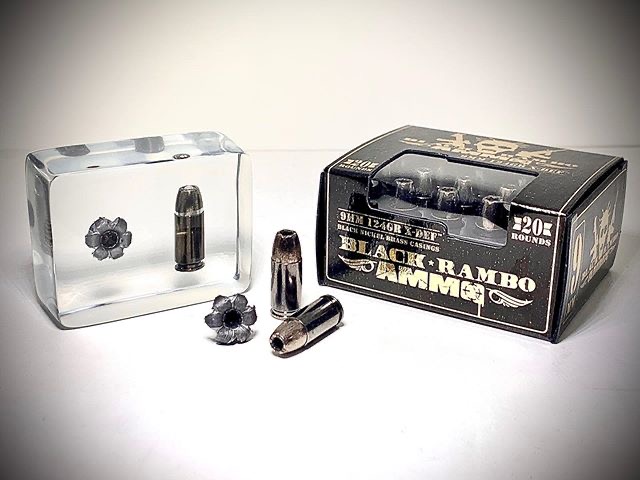 Black Rambo Hollow Point 9MM Ammo
$35.99
9mm Luger X-DEF 124GR Personal Defense Black Rambo Ammo 20RD Box
X-DEF – a personal defense round designed to break the mold but not your wallet.
Moly Coated Brass Case (Improves with case feeding and ejection)
Engineered from the ground up with optimum penetration and weight retention in mind. The X-DEF projectile features penetration of 12-18" in Clear Ballistic Gelatin. With at least 99% weight retention, X-DEF is one of the BEST performing personal defense projectiles available today.
Better projectile, better performance, and better value.
1 box contains 20 Rounds.
Ballistic Data
Muzzle Velocity: 1105 fps
Muzzle Energy: 336 ft. lbs.
50yd Velocity: 1012 fps
50yd Energy: 282 ft. lbs.
States that require ammo to be shipped to an FFL or your state requires a firearm registration card (CA, DC, CT,  IL, MA) please contact us at customerservice@wdtactical.com to provide that information, be sure to include your order number!
Orders placed WITHOUT providing this information are subject to a 20% restock fee.
Out of stock
Want to be notified when this product is back in stock?
0
People watching this product now!