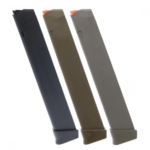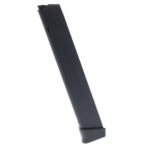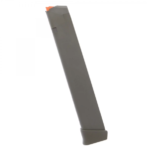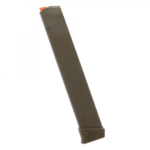 GLOCK 9MM 33-ROUND FACTORY MAGAZINE
This is a Factory GLOCK 33-round extended magazine for Gen 3, 4, 5 Glock Pistols.
This Glock extended magazine with fit all double stack 9mm models including 17, 18, 19, 26, 34, 19x and 45 pistols.
Combining impact-resistant polymer construction with tough steel inserts, numbered witness holes, and steel internal springs, Glock's extended magazines are some of the most reliable in the world.
[dt_highlight color="" text_color="" bg_color=""]This item can not be shipped to the following states: CA, CT, CO, DC, HI, MA, MD, NJ, NY, and VT.[/dt_highlight]