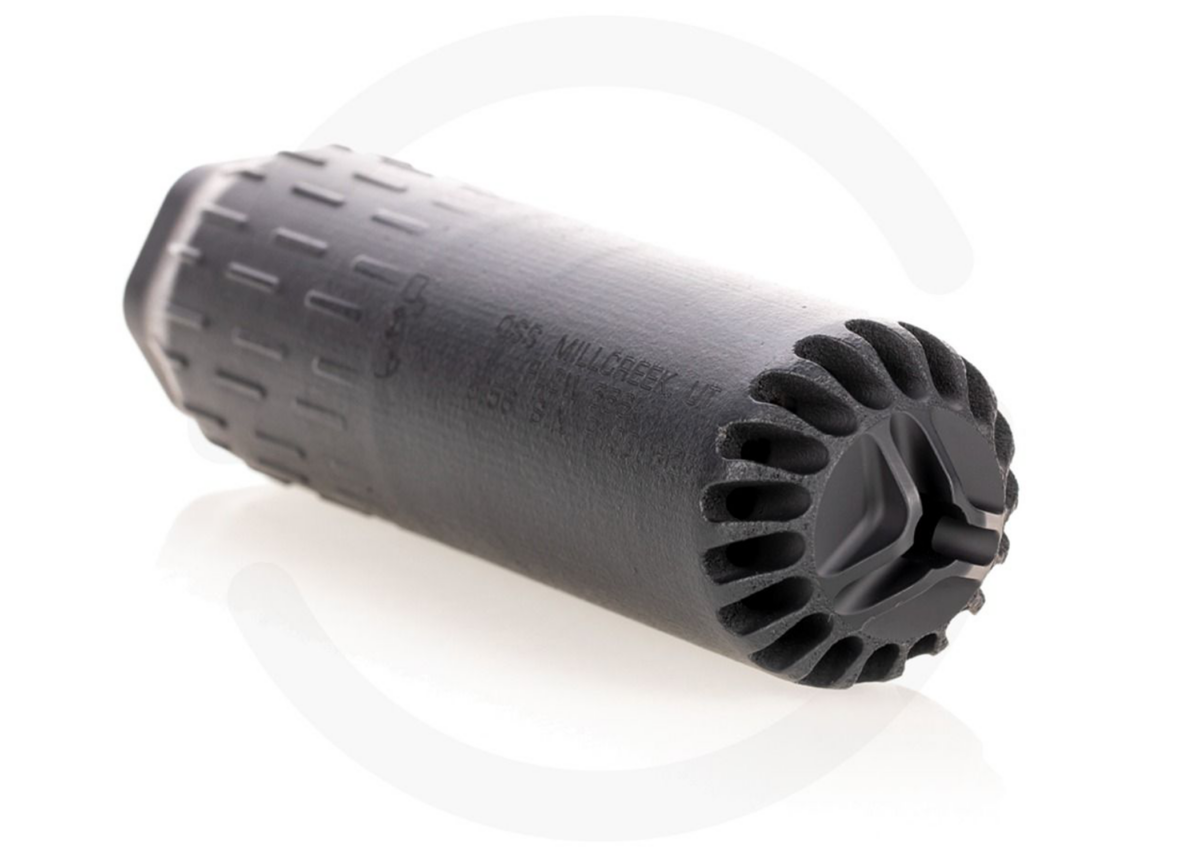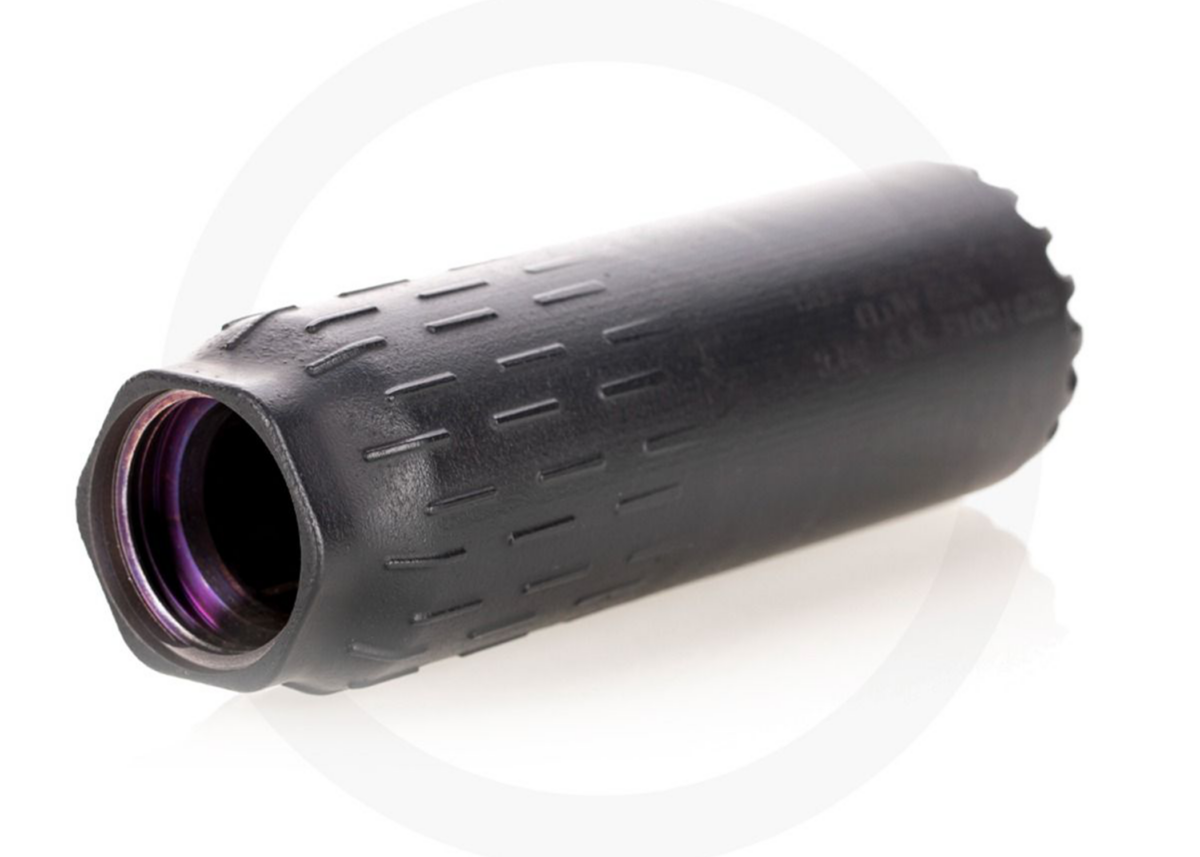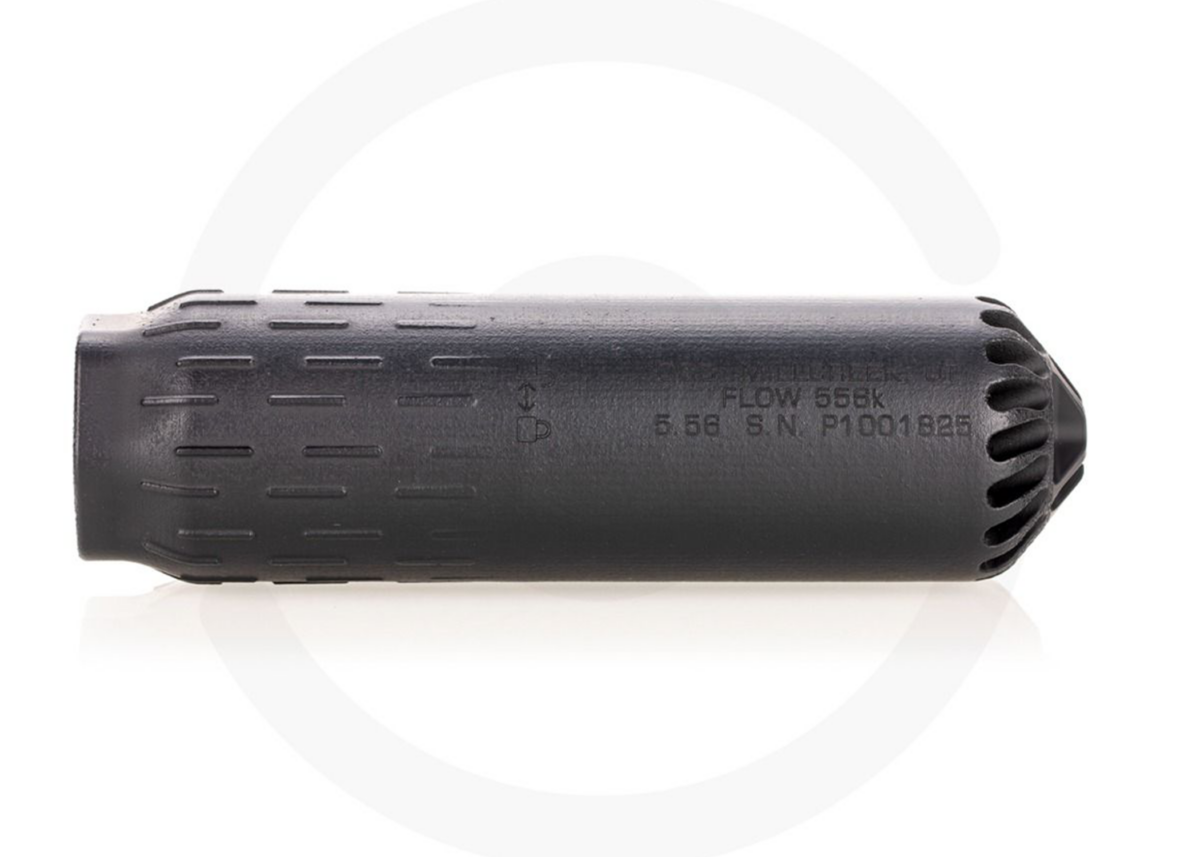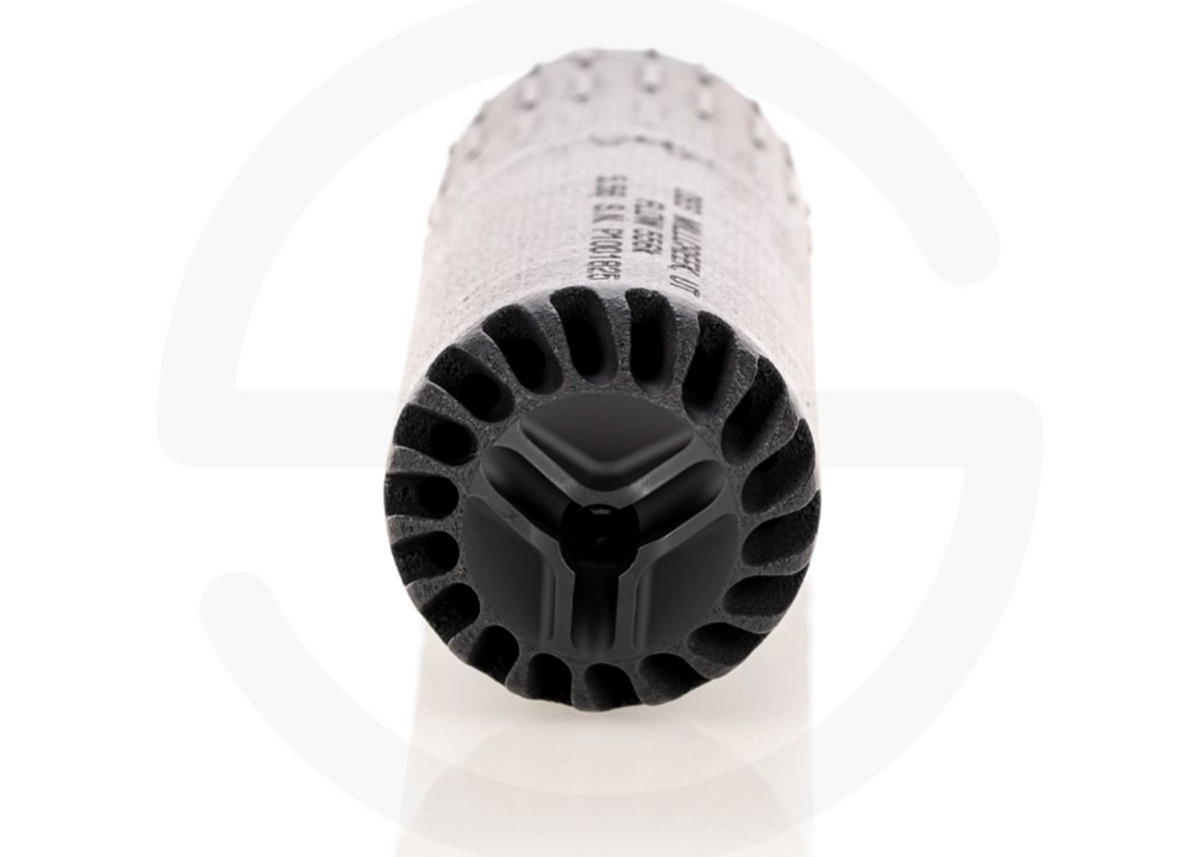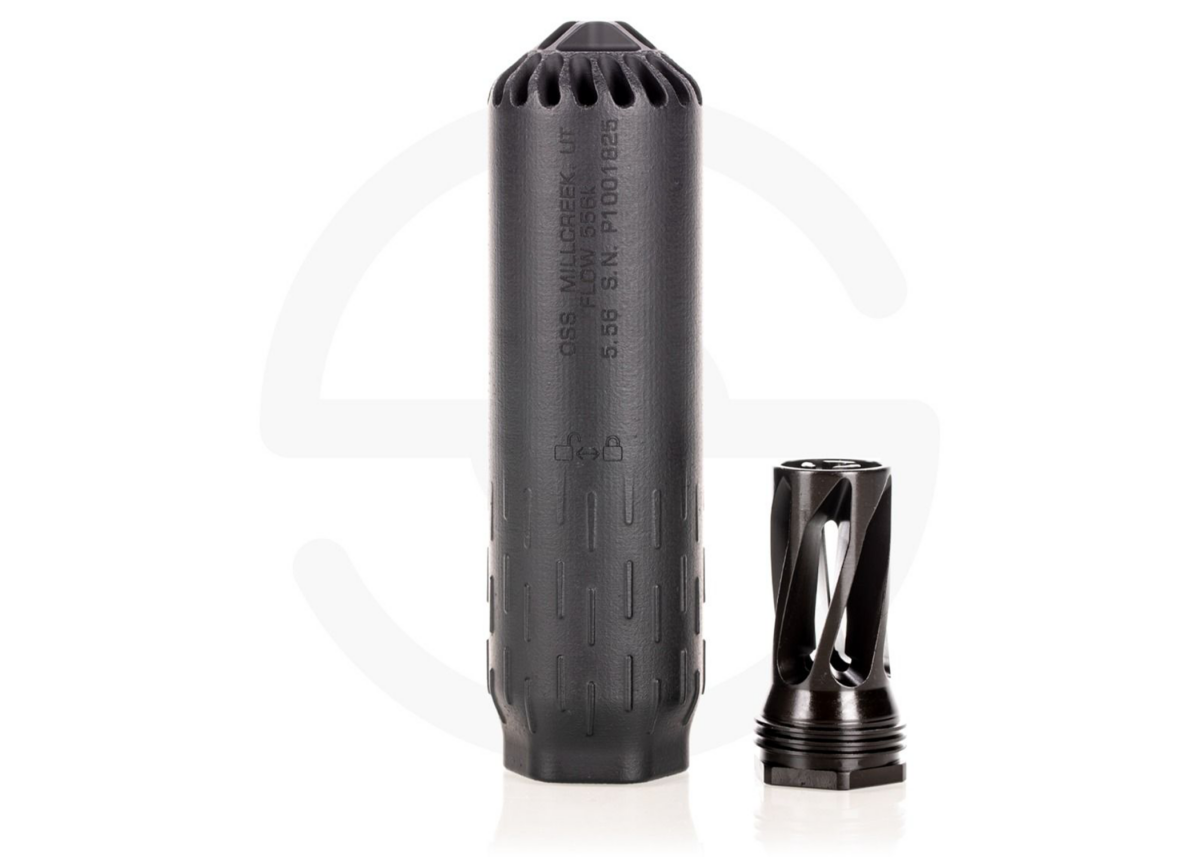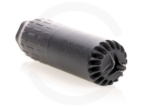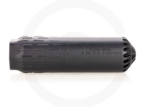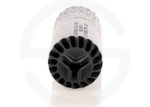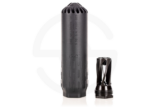 HUXWRX FLOW 556K – 5.56 SUPPRESSOR
$1,099.99
HUXWRX FLOW 556K – 5.56 Suppressor
UPC:

706433763559
PRODUCT DESCRIPTION
HUXWRX, formerly known as OSS Suppressors, released their first consumer 3D printed 5.56 suppressor called the FLOW 556K. An innovation upon the classic OSS Suppressors' Flow-Through™ technology: the FLOW 556K mitigates gas in your face and reduces back pressure. Shooting suppressed with the FLOW 556 means you'll have more time to shoot, with less time tuning your rifle. What makes a great lightweight 556 suppressor? Made of 17-4 Stainless, the HUXWRX FLOW 556K weights just 11.8 oz and measures a scant 5.5 inches, making it easily manuervable on your host. HUXWRX created this can to withstand the rigors of US Government testing: the DLMS printed, 17-4 stainless steel construction has achieved a full auto rating that will withstand intense shooting, even on short barreled platforms.
With the FLOW 556K on your your rifle, you'll have a minimal point of impact shift with the engineered helical cores and cones and the patented mounting Torque Lock System. Using left-hand threads, this 556 suppressor will tighten with every shot. The Torque Lock System aligns using a taper and the Flow-Through™ technology helps seal the can against the QD mounting surface: meaning no carbon will get into the threads. The HUXWRX FLOW 556K FH (Flash Hider) kit includes a flash hider muzzle device, so you'll be ready to hit the range right out of the box.
The FLOW 556K is also versatile: optimized as a 5.56 suppressor it can also shine on other firearms and cartridges outside of 5.56/.223. The FLOW 556K is rated for 5.7×28, 17HMR, and other .22 and smaller centerfire rounds. Operate your HUXWRX suppressor confidently, knowing they will repair/replace, at no charge, suppressors made by HUXWRX Safety Co. and OSS Suppressors deemed to have manufacturer defects.
HUXWRX and OSS suppressors have been heralded by Silencer Shop customers as a "quality build" "everything you hope and expect" "extremely efficient" and the HUXWRX FLOW 556 is the new addition from this lauded manufacturer.
TECHNICAL SPECIFICATIONS:
Weight: 11.8 oz
Length: 5.5"
Diameter: 1.6"
Materials: 17-4 Stainless Steel
Finish/Color: C-Series Cerakote Matte Black or FDE
Attachment: QD
WHAT'S IN THE BOX:
FLOW 556K Suppressor
Flash Hider-QD 556
*** This product will ONLY ship to an FFL (Federal Firearms Licensee) with a SOT (Special Occupational Taxpayers) approval.  Your order will not ship until we have a copy of the FFL and SOT ***
No exchanges/refunds/returns on this item.  Cancelled orders may be subject to a $40 restocking fee.  If we do not receive your FFL within 30 days – your order will be cancelled (fees apply). Please allow for up to 10 Business Days processing time once the FFL and SOT has been received. Once ordered you MUST EMAIL your FFL and SOT paperwork to: customerservice@wdtactical.com – Subject line "ORDER#____________ / LAST NAME: ____________"
COMPLIANCE
Must be 21 or older to purchase.
All NFA Rules Apply.
These items are controlled by the U.S. Government and authorized for export only to the country of ultimate destination for use by the ultimate consignee or end-user(s) herein identified. They may not be resold, transferred, or otherwise disposed of, to any other country or to any person other than the authorized ultimate consignee or end-user(s), either in their original form or after being incorporated into other items, without first obtaining approval from the U.S. government or as otherwise authorized by U.S. law and regulations.
It is the customer's responsibility for understanding state laws regarding magazine capacities. Watchdog Tactical abides by all state regulations regarding the sale of high capacity magazines. We DO NOT ship high-capacity magazines with firearms to certain states. We WILL NOT replace high capacity magazines with state compliant magazines. We DO NOT offer refunds in place of the magazines. Please see our terms and conditions for a list or restricted states.
0
People watching this product now!