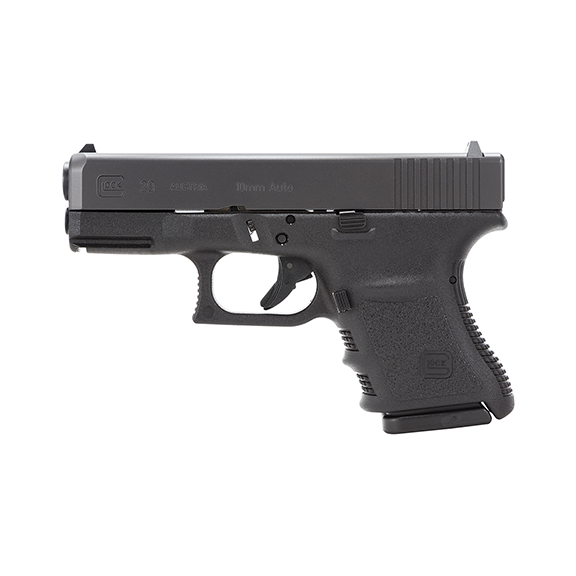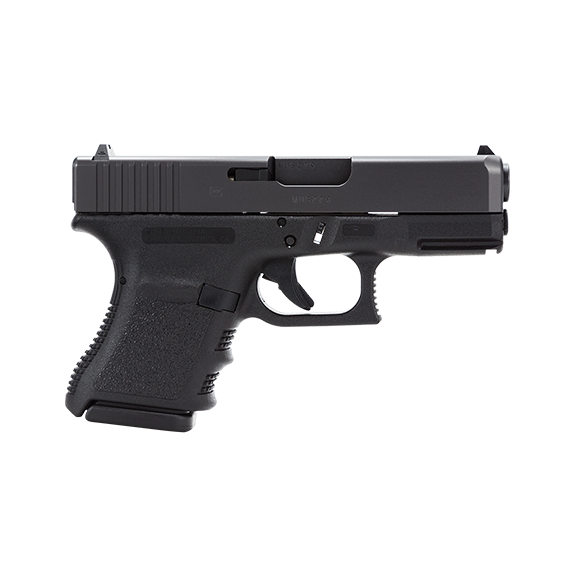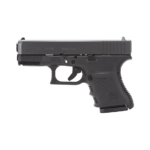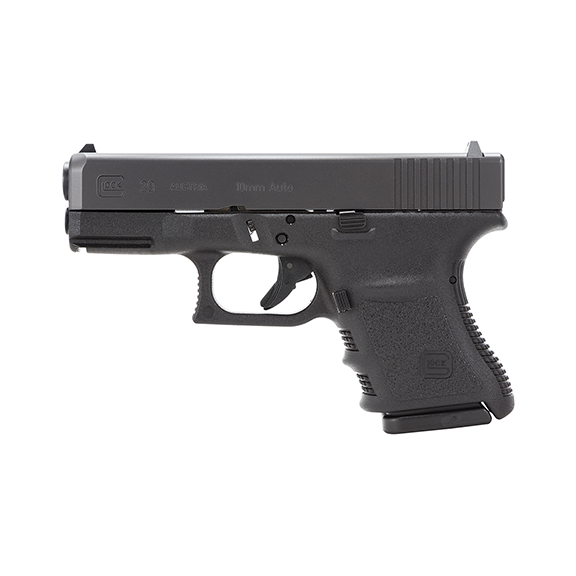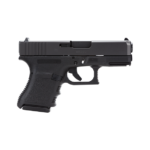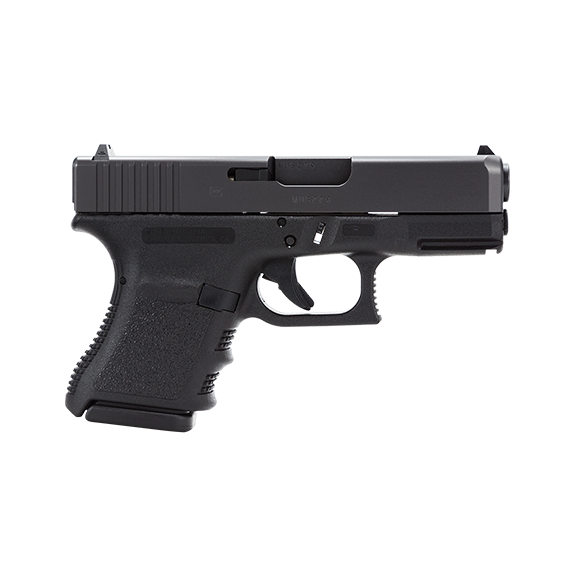 GLOCK 29SF 10MM PISTOL -PF2950201 (Subcompact)
$599.99
GLOCK 29SF 10MM PISTOL
ALL FIREARMS MUST SHIP TO AN FFL FOR PICKUP 
IN THE NOTES SECTION PLEASE INCLUDE:
NAME OF FFL (FIREARM Shop)
CITY & STATE OF FFL
FFL's PHONE NUMBER
PRODUCT DETAILS
Brand: GLOCK
Model: G29SF
Model Number: PF2950201
UPC: 764503672019
Caliber: 10MM
Action: SEMI
Magazine Capacity: 10+ 1 Rounds
Magazines: (2) 10rd
Barrel Length: 3.77″
Weight: 32.80 oz
Sights: FIXED
FEATURES:
With reduced dimensions compared to the standard size Glock 20SF, the subcompact Glock 29SF is suitable for concealed carry. In addition to the use as a backup weapon for hunting, more and more security personnel on patrol appreciate the comfortable firing characteristics and the grip ergonomics of the G29SF with a 10-round magazine capacity standard. The SF model reduces the circumference of the receiver at the rear, or "back strap," offering increased comfort and control especially to shooters with smaller hands.
COMPLIANCE
Must be 21 or older to purchase.
All NFA Rules Apply.
These items are controlled by the U.S. Government and authorized for export only to the country of ultimate destination for use by the ultimate consignee or end-user(s) herein identified. They may not be resold, transferred, or otherwise disposed of, to any other country or to any person other than the authorized ultimate consignee or end-user(s), either in their original form or after being incorporated into other items, without first obtaining approval from the U.S. government or as otherwise authorized by U.S. law and regulations.
It is the customer's responsibility for understanding state laws regarding magazine capacities. Palmetto State Armory abides by all state regulations regarding the sale of high capacity magazines. We DO NOT ship high-capacity magazines with firearms to certain states. We WILL NOT replace high capacity magazines with state compliant magazines. We DO NOT offer refunds in place of the magazines. Please see our terms and conditions for a list or restricted states.
0
People watching this product now!