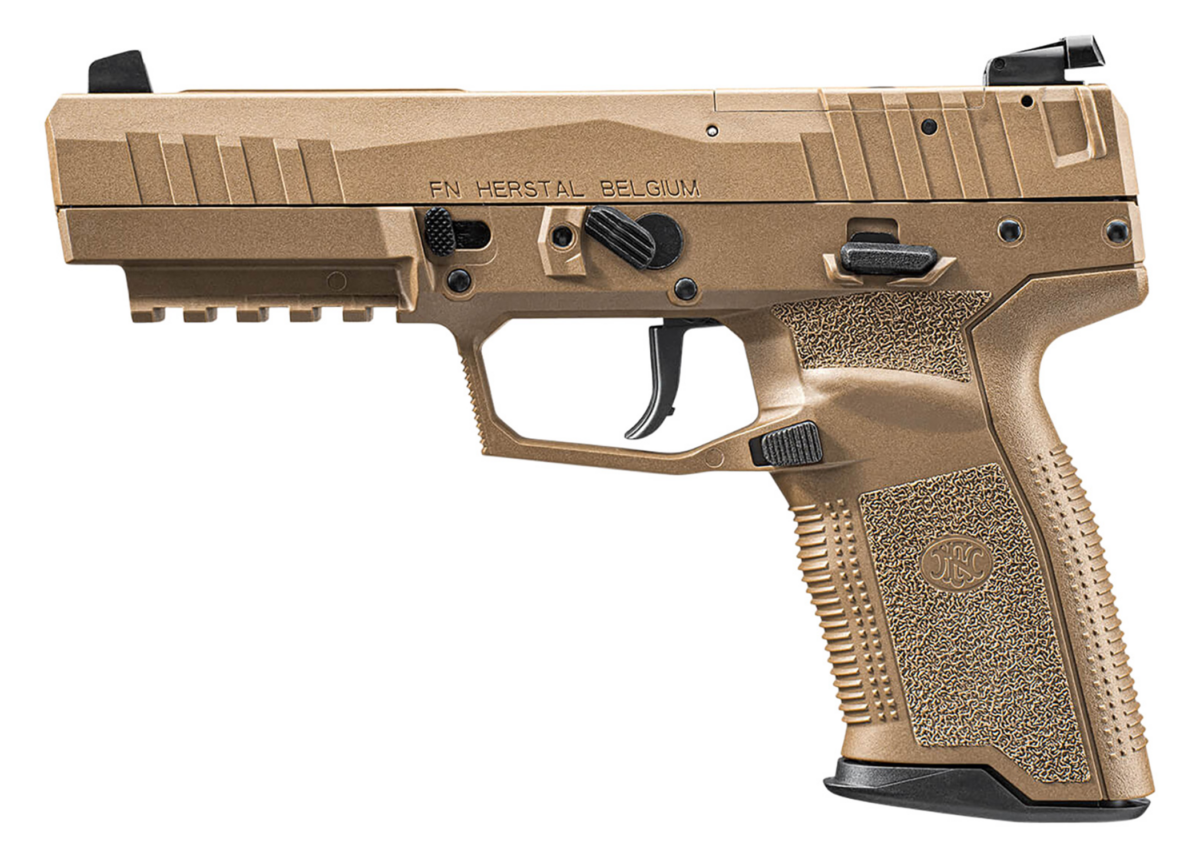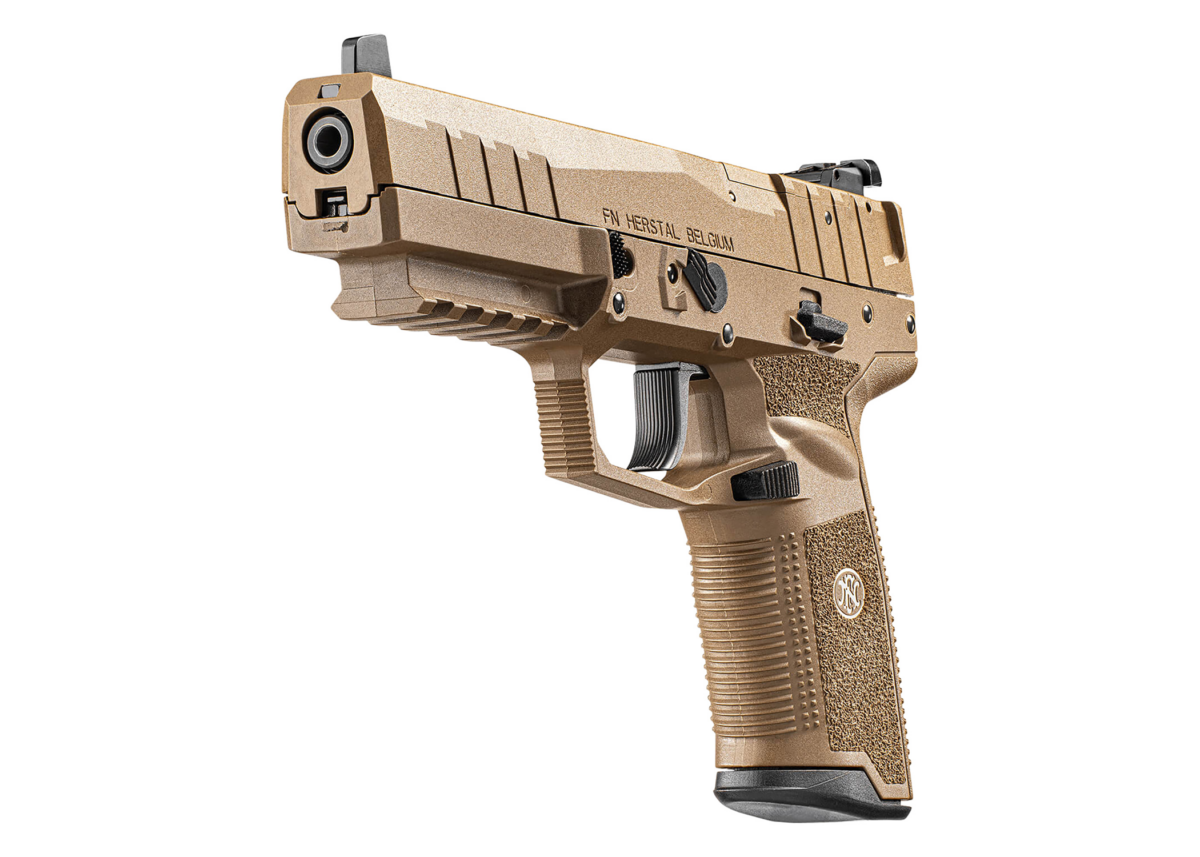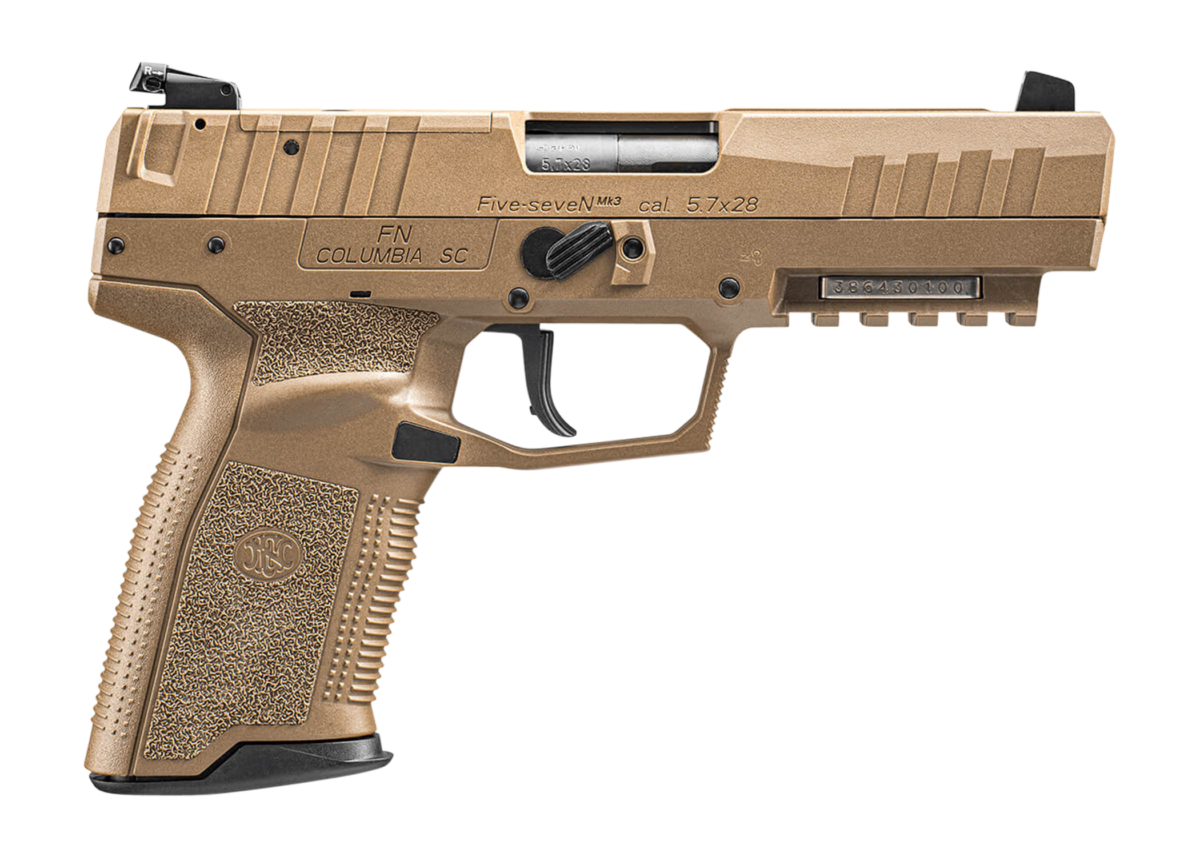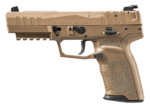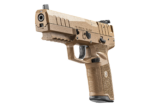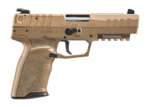 FN Five-seveN MRD – FDE – 5.7x28mm – 66101275
$1,399.99
FN Five-seveN MRD – FDE – 5.7x28mm – 66101275
ALL FIREARMS MUST SHIP TO AN FFL FOR PICKUP 
IN THE NOTES SECTION PLEASE INCLUDE:
NAME OF FFL (FIREARM Shop)
CITY & STATE OF FFL
FFL's PHONE NUMBER
PRODUCT DETAILS
Brand: FN
Model: Five-Seven MRD
Model Number: 66101275
UPC: 845737015145
Caliber: 5.7x28mm
Action: SAO
Magazine Capacity: 20+1 Rounds
Barrel Length: 4.80″
Weight: 25.20 oz
FEATURES
With more than two decades of trusted service, the original FN Five-seveN breaks new ground in 2022, redefining handgun accuracy standards with optics-ready capabilities, enhanced ergonomics, and improved controls. The FN Five-seveN MRD's proprietary optics-mounting system consists of a series of plates that match your optic to the slide for a quick and seamless setup, simply remove the cover plate, select the compatible optic plate and screw set that match your MRD and mount using the provided hardware. The system is compatible with most common optic footprints, offering an unmatched variety of options. Its stippling and textures on the ergonomic frame as well as enhanced serrations on the slide, trigger guard and safety selector enable superior grip and control in an already soft-recoiling pistol. The internal hammer and smooth trigger pull, coupled with the long-lasting 4.8-inch cold hammer-forged and chrome-lined barrel, provide the ultimate package to achieve precision at distance.
COMPLIANCE
Must be 21 or older to purchase.
All NFA Rules Apply.
These items are controlled by the U.S. Government and authorized for export only to the country of ultimate destination for use by the ultimate consignee or end-user(s) herein identified. They may not be resold, transferred, or otherwise disposed of, to any other country or to any person other than the authorized ultimate consignee or end-user(s), either in their original form or after being incorporated into other items, without first obtaining approval from the U.S. government or as otherwise authorized by U.S. law and regulations.
It is the customer's responsibility for understanding state laws regarding magazine capacities. Watchdog Tactical abides by all state regulations regarding the sale of high capacity magazines. We DO NOT ship high-capacity magazines with firearms to certain states. We WILL NOT replace high capacity magazines with state compliant magazines. We DO NOT offer refunds in place of the magazines. Please see our terms and conditions for a list or restricted states.
0
People watching this product now!