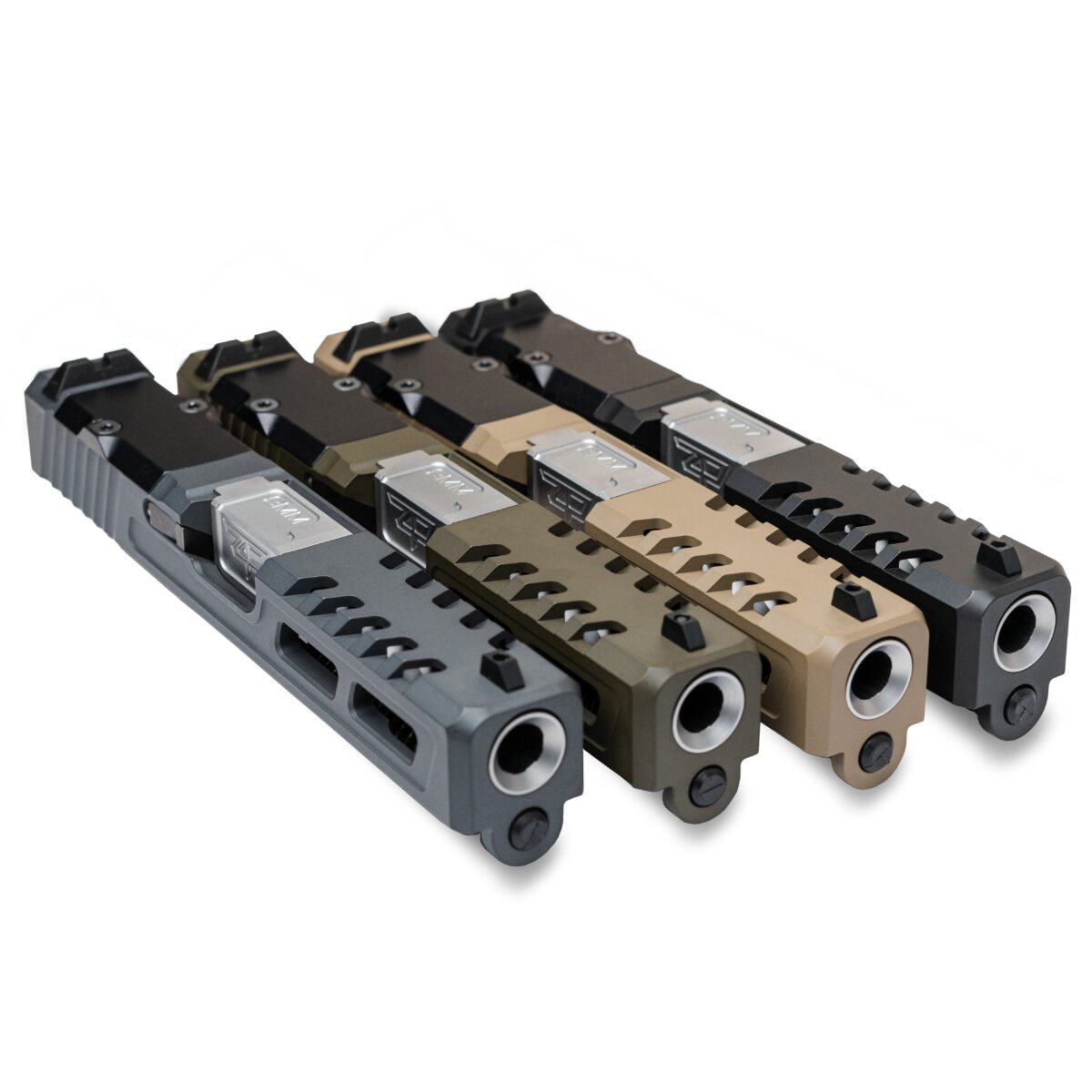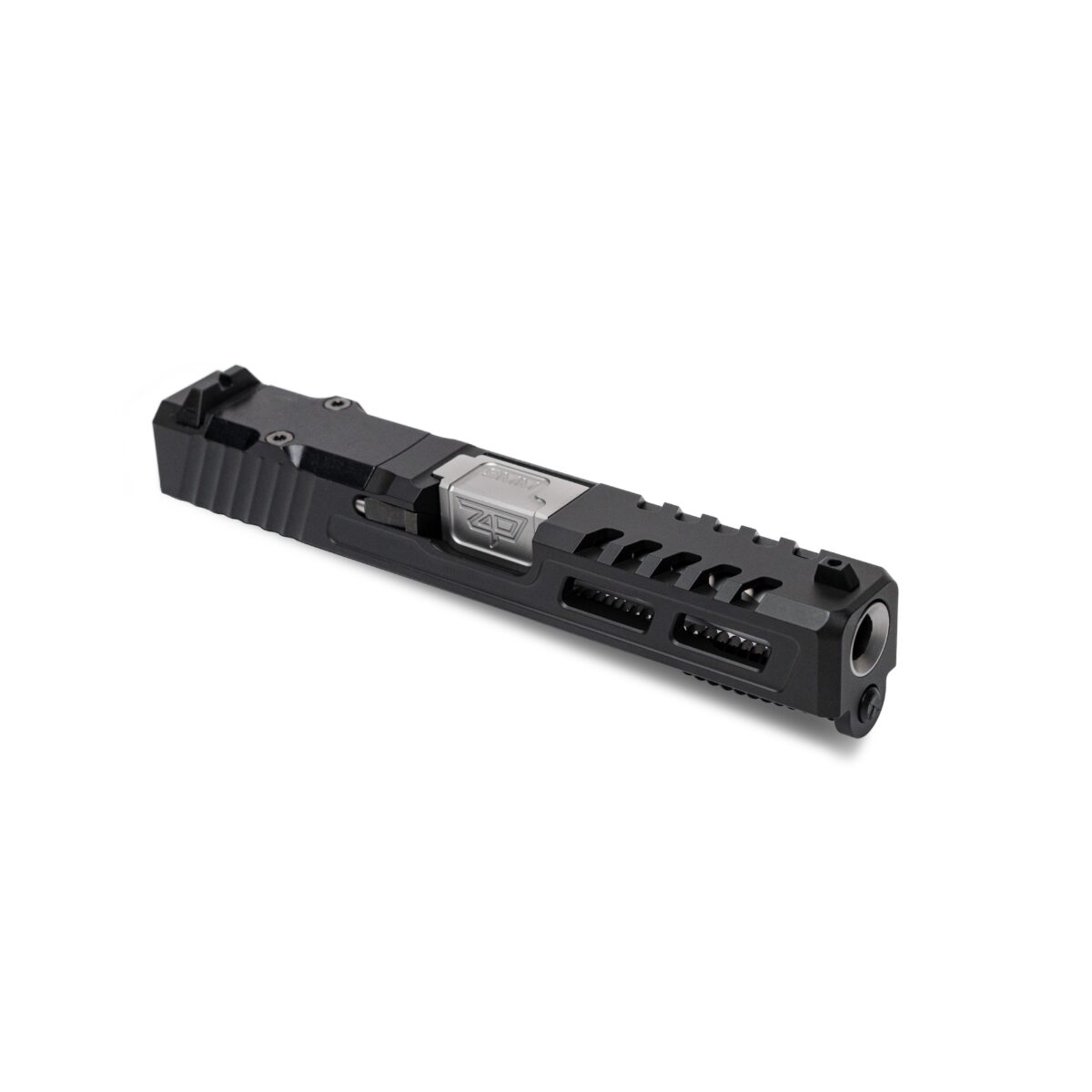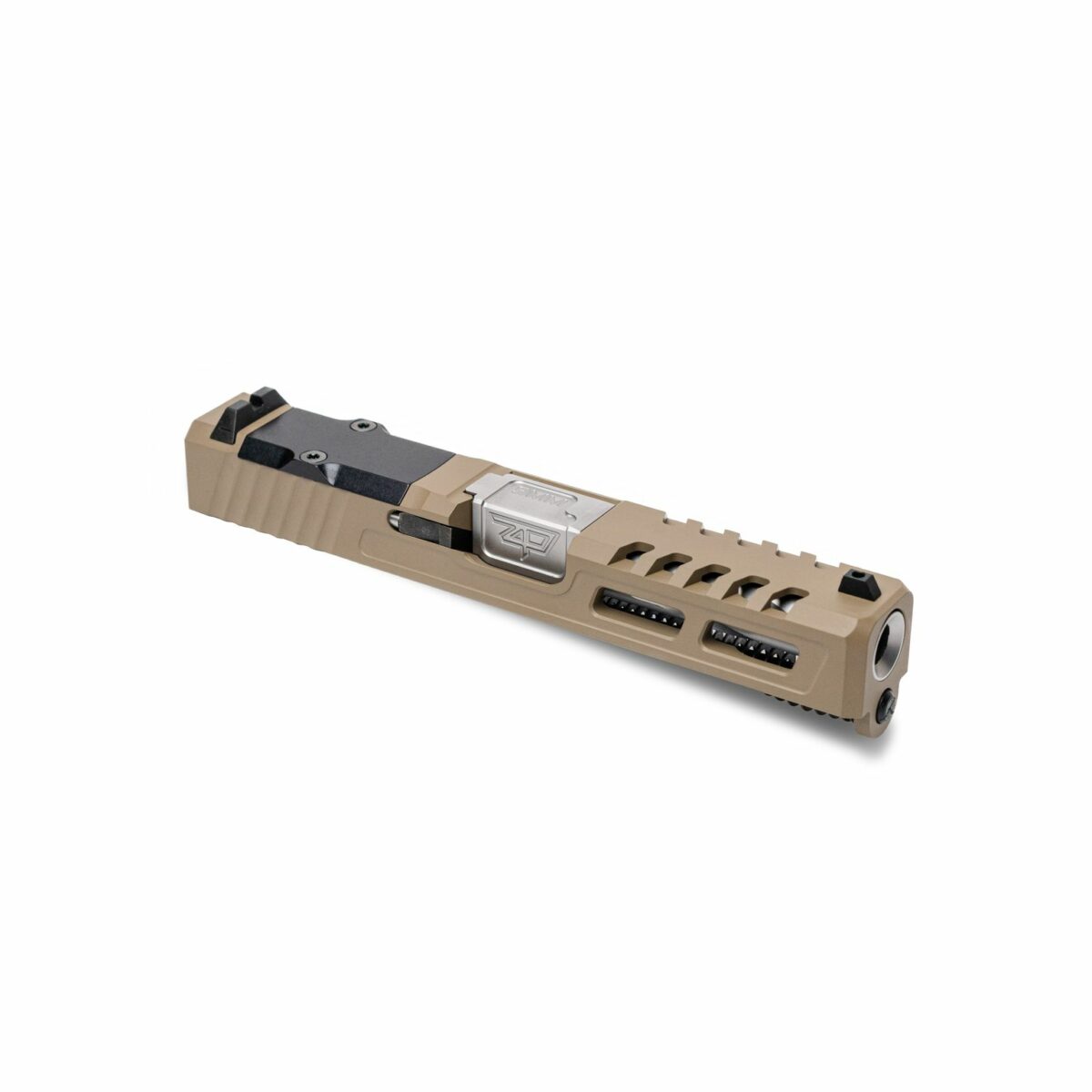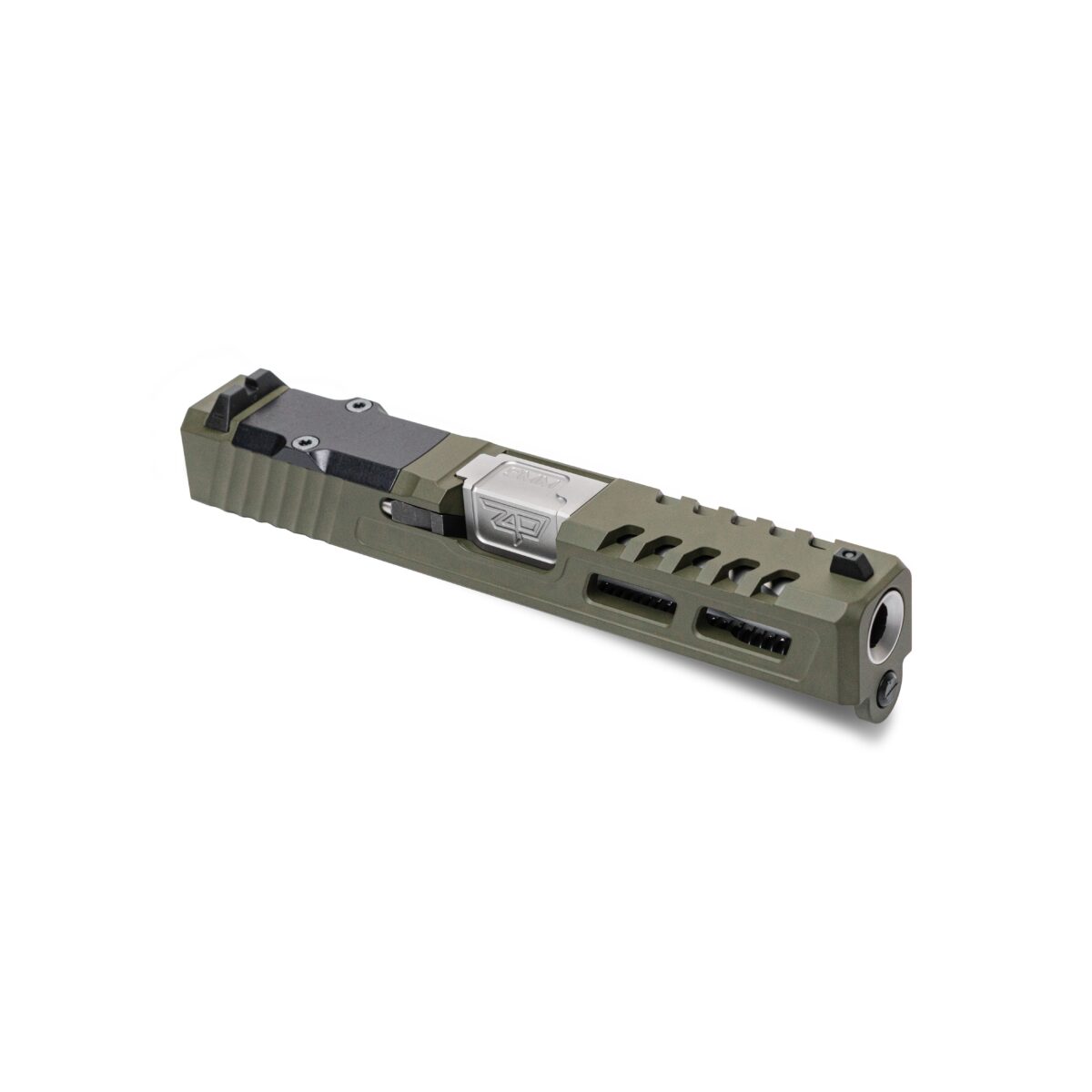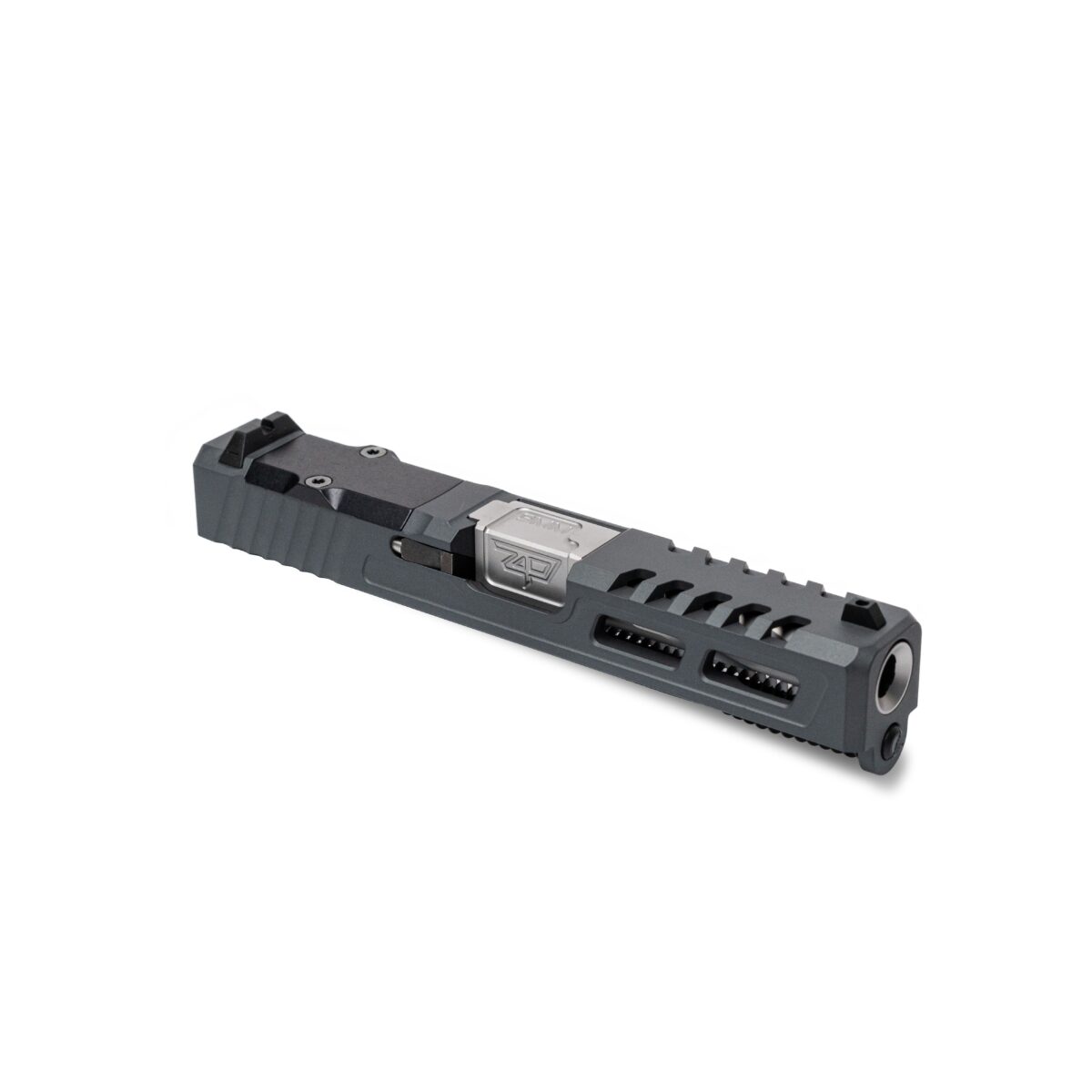 Zaffiri Precision(ZPS.2) G19 Slide Gen 3
$449.99
FRAME NOT INCLUDED AVAILABLE HERE
WHAT'S INCLUDED WITH THIS ITEM:
ZAFFIRI PRECISION ZPS.2 G19 CUSTOM SLIDE(9MM)
ZP Stainless Deep Crowned/Fluted Barrel
OEM Sights (installed)
Upper Parts Kit
Channel Liner Tool
RMR Cover Plate
Images for representational purposes only.
ALL ITEMS IN STOCK!
Orders ship within 5 Business Days
FRAME NOT INCLUDED AVAILABLE HERE
WATCHDOG TACTICAL DOES NOT SELL GUNS ONLINE
Zaffiri Precision Stainless Steel Slides were designed with tight tolerances to increase accuracy and performance. There are two different optic configurations, as well as and variety of coatings for a customized look. These are among the best aftermarket slides available for Glock.
Easy to install and machined from Billet Stainless Steel then coated, these slides are a great addition to anyone's Glock collection.
Trijicon RMR / Holosun 507c mounting position is in front of the factory location of the rear sight (dovetail remains behind the optic cut). Slide comes with proper mounting screws specific to the optic. You must use the screws we provide with your optic. Blue Loctite recommended for proper sight retention. Do not exceed optic manufacturer's screw torque specifications.
Zaffiri Precision match grade barrels for Glock® 19. High quality performance you demand with an easy drop-in barrel upgrade.
Specifications
Glock® 19 Compatible Deep Crowned/Fluted Barrel
Custom Fluted
Length: Flush and Crown – flush with end of slide / inward "crown" shape
Twist: 1/16
Quality: 416R Stainless Steel
Polished feed ramp for easy feeding
Target crown and oversized lock up area
Stress relieved and heat treated to RC 40-42
Made to work with Lead, plated or jacketed ammunition
Made in the USA
200 Round Break in Period with full power ammo recommended
ALL ITEMS IN STOCK!
Orders ship within 5 Business Days
Warning:
This product is to be installed by a competent gunsmith.No liability is expressed or implied for damage or injury which may result from installation or use of this product.
"GLOCK" is a federally registered trademark of Glock, Inc. and is one of many trademarks owned by Glock, Inc. or Glock Ges.m.b.H. wdtactical.com
is not affiliated with nor endorsed by Glock, Inc. or Glock Ges.m.b.H.
DISCLAIMER: At Watchdog Tactical, we by no means provide legal advice or legal counsel. Every builder needs to research their respective State laws and Federal laws.
We DO NOT provide gunsmithing advice. Watchdog Tactical is not responsible for improper builds, damage or injury due to user error.
DISCLAIMER:Watchdog Tactical DOES NOT SELL FIREARMS ONLINE.
ALL order cancelations for any reason will be charged a 10% restock fee