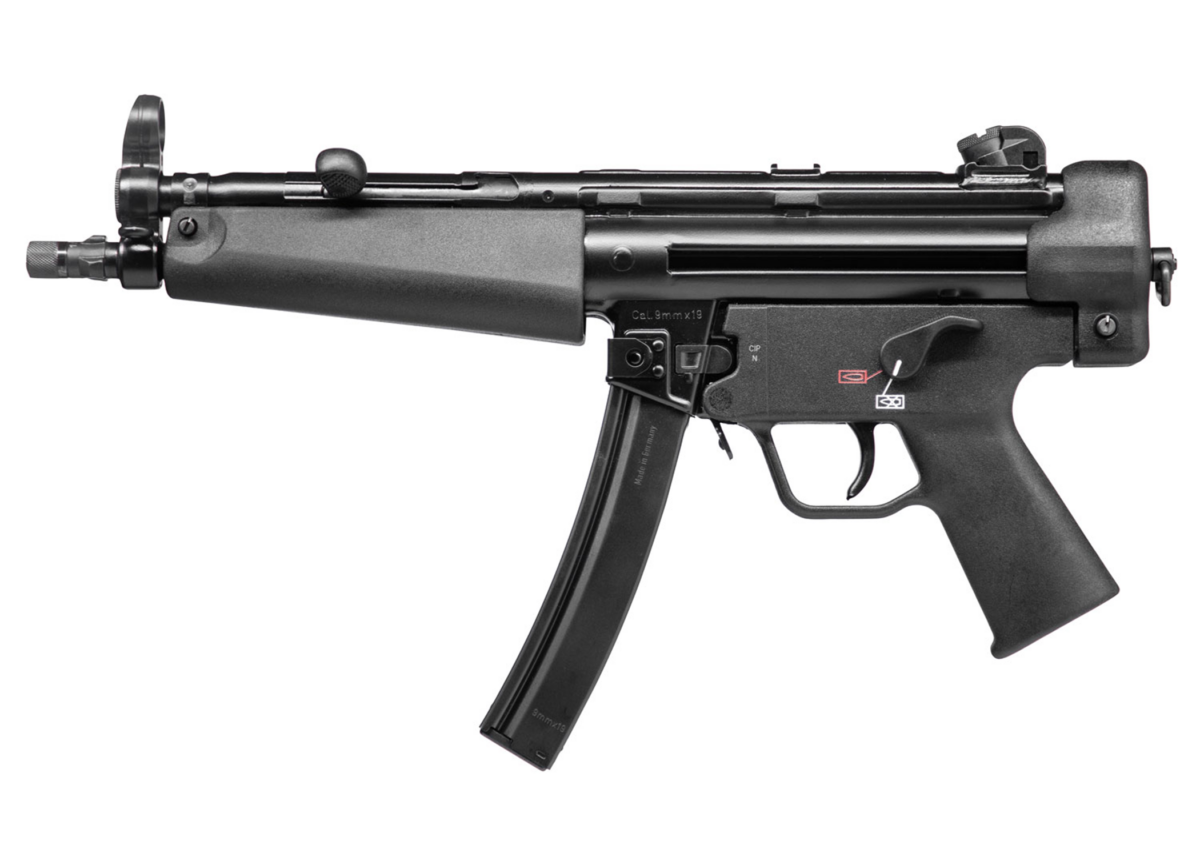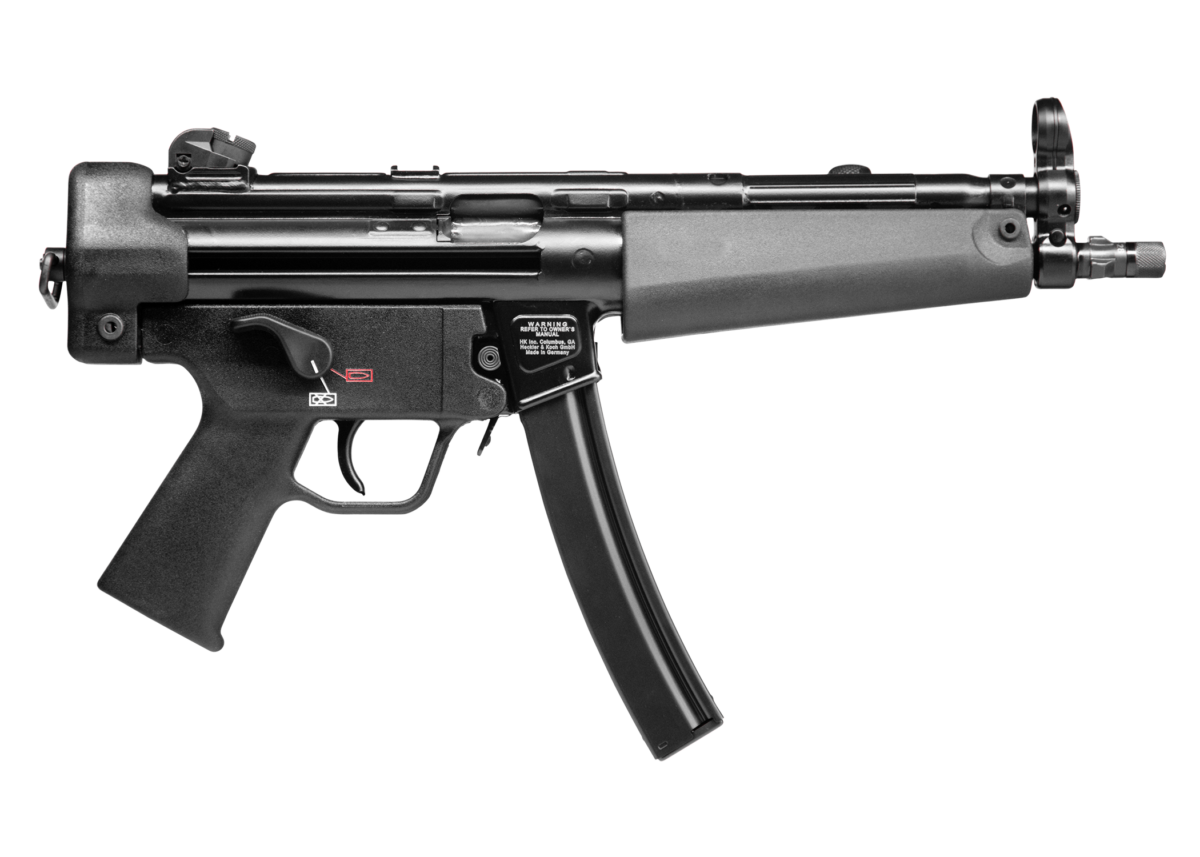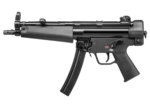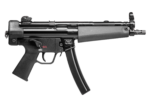 HK SP5 – 9mm Pistol- 81000477
$3,099.99
HK SP5 – BLACK – 9mm Pistol- 81000477
ALL FIREARMS MUST SHIP TO AN FFL FOR PICKUP
IN THE NOTES SECTION PLEASE INCLUDE:
NAME OF FFL (FIREARM Shop)
CITY & STATE OF FFL
FFL's PHONE NUMBER
PRODUCT DETAILS
Brand: HK
Model: SP5
Model Number: 81000477
UPC: 642230259829
Caliber: 9MM
Action: Semi-Auto
Capacity: 30+1 Magazine
Barrel Length: 8.86″
FEATURES:
The SP5 was developed by Heckler & Koch as a semiautomatic, civilian sporting pistol that matches the look and feel of the legendary MP5 submachine gun. Designed and manufactured to meet the definition of a civilian pistol, the SP5 is loaded with authentic features, like a Navy barrel with threaded tri-lug adaptor, paddle magazine release, and fluted chamber. The backbone of the pistol is the roller-delayed blowback operating system, which is legendary for its accuracy, reliability, and smooth shooting dynamic. It retains many of the critical elements of the MP5, including its precision-machined components and attention to detail. For more comfortable shooting, the SP5 is equipped with an elastic "bungee" sling. The sling is easily installed by snapping it onto the sling swivel hardware located on the rear of the receiver. Using the sling makes firing the SP5 more stable and reduces fatigue.
COMPLIANCE
Must be 21 or older to purchase.
All NFA Rules Apply.
These items are controlled by the U.S. Government and authorized for export only to the country of ultimate destination for use by the ultimate consignee or end-user(s) herein identified. They may not be resold, transferred, or otherwise disposed of, to any other country or to any person other than the authorized ultimate consignee or end-user(s), either in their original form or after being incorporated into other items, without first obtaining approval from the U.S. government or as otherwise authorized by U.S. law and regulations.
It is the customer's responsibility for understanding state laws regarding magazine capacities. Watchdog Tactical abides by all state regulations regarding the sale of high capacity magazines. We DO NOT ship high-capacity magazines with firearms to certain states. We WILL NOT replace high capacity magazines with state compliant magazines. We DO NOT offer refunds in place of the magazines. Please see our terms and conditions for a list or restricted states.
0
People watching this product now!