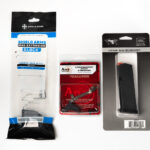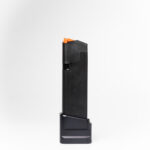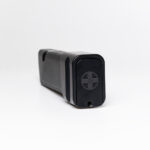 GLOCK 19 APEX GEN 3 SHIELD ARMS BUNDLE
$170.00
GLOCK 19 APEX GEN 3 SHIELD ARMS BUNDLE INCLUDES:
APEX ENHANCEMENT TRIGGER W/ TRIGGER BAR-BLACK
G19 9X19 15RD MAGAZINE
SHIELD ARMS GLOCK (19/23) MAG EXTENSION-BLACK
(+5 ) 9MM   | (+4) .40S&W
The Action Enhancement Trigger, mounted on a Gen 3 or a Gen 4 trigger bar, takes the trigger on your Glock to the next level. Together, these drop-in parts will:
– Reduces trigger pre-travel, overall travel and reset distance
– Smooth uptake and reset
– Crisp trigger break
– Center mounted pivoting safety maintains factory safety values
– Direct drop-in replacement of factory trigger and trigger bar
WHAT'S INCLUDED:
1 ea. Apex® Action Enhancement Trigger w/ Gen 3 Factory Trigger Bar for Glock®
NOT for use in the new Gen 5 models.
Out of stock
Want to be notified when this product is back in stock?