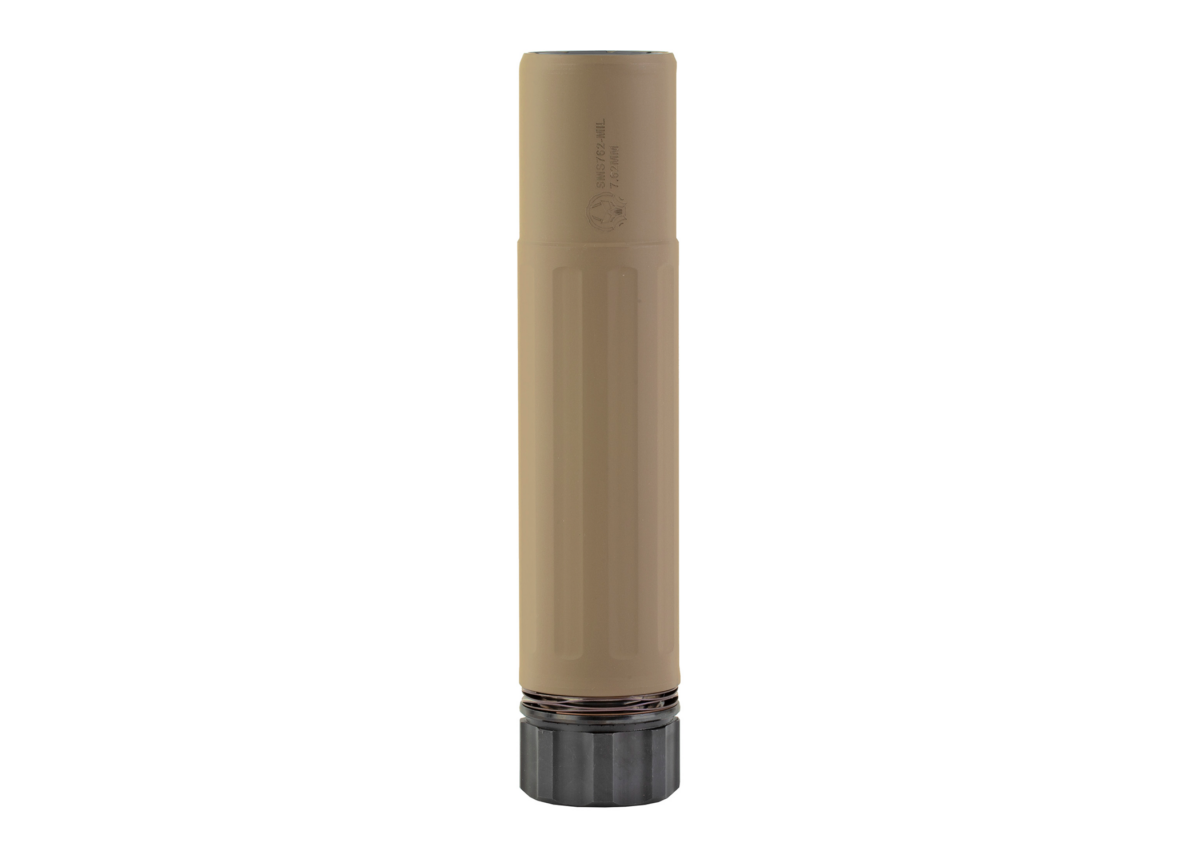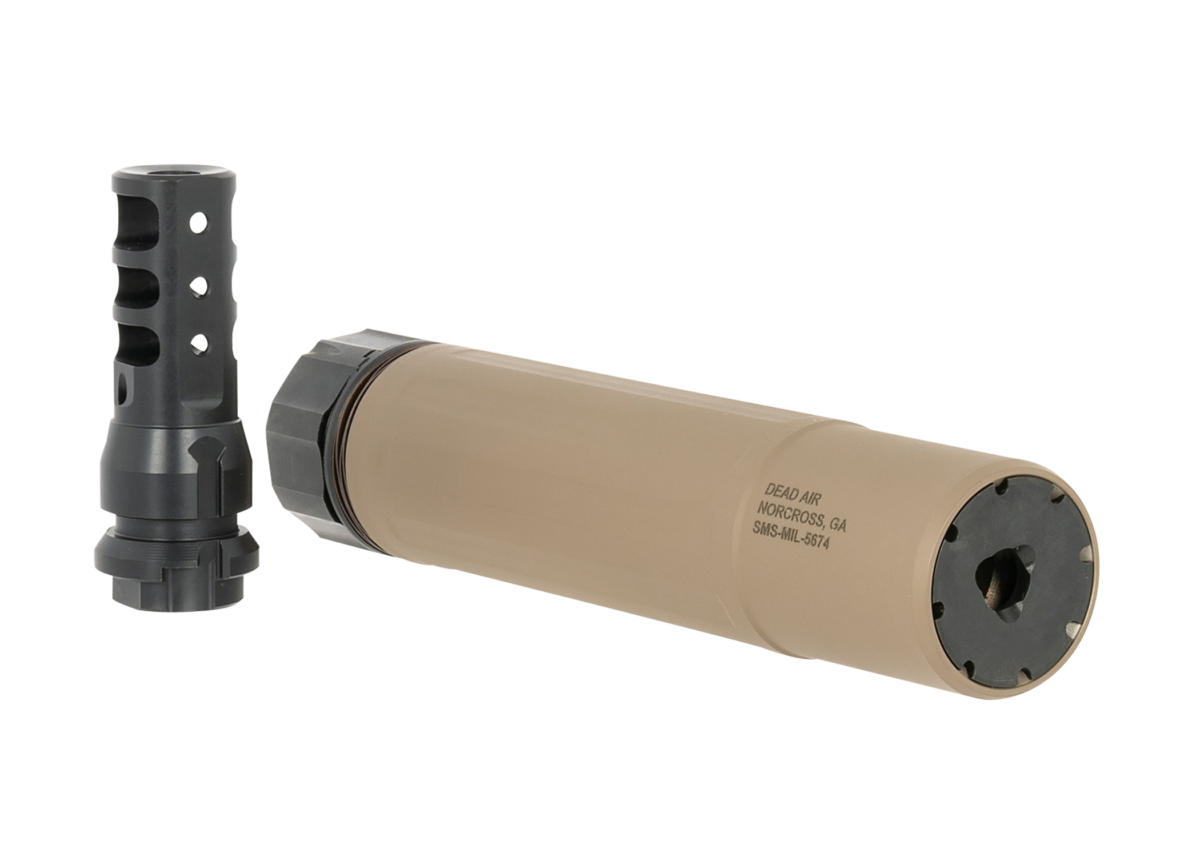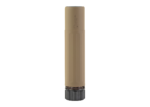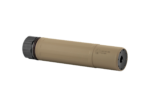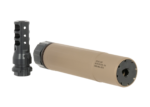 Dead Air SMS762MIL Sandman-S Multi-Caliber FDE Cerakote Stainless Steel Suppressor
$839.99
Dead Air MSMS762MIL Sandman-S Suppressor 7.62mm 1.50″ Flat Dark Earth Stainless Steel 5/8″-24 tpi
UPC: 810042342187
The Sandman-S features a QD system is design perfection. The Satellite baffles are welded into a solid core for added strength and durability. An innovative 7.62 design first, the front cap is detachable and features an integrated flash hider. This affords better performance, particularly in low light conditions. The detachable front cap also provides some level of insurance should the Sandman-S get dropped or abused. *Note: Barrel must be concentric with bore- 7.62X39MM and 7.62X54R.
No barrel length restriction
Cerakoted body
Ships with a Keymount muzzle brake
Overall Length 6.80″
Weigh 17.70oz
*** This product will ONLY ship to an FFL (Federal Firearms Licensee) with a SOT (Special Occupational Taxpayers) approval.  Your order will not ship until we have a copy of the FFL and SOT ***
No exchanges/refunds/returns on this item.  Cancelled orders may be subject to a $40 restocking fee.  If we do not receive your FFL within 30 days – your order will be cancelled (fees apply). Please allow for up to 10 Business Days processing time once the FFL and SOT has been received. Once ordered you MUST EMAIL your FFL and SOT paperwork to: customerservice@wdtactical.com – Subject line "ORDER#____________ / LAST NAME: ____________"
COMPLIANCE
Must be 21 or older to purchase.
All NFA Rules Apply.
These items are controlled by the U.S. Government and authorized for export only to the country of ultimate destination for use by the ultimate consignee or end-user(s) herein identified. They may not be resold, transferred, or otherwise disposed of, to any other country or to any person other than the authorized ultimate consignee or end-user(s), either in their original form or after being incorporated into other items, without first obtaining approval from the U.S. government or as otherwise authorized by U.S. law and regulations.
It is the customer's responsibility for understanding state laws regarding magazine capacities. Palmetto State Armory abides by all state regulations regarding the sale of high capacity magazines. We DO NOT ship high-capacity magazines with firearms to certain states. We WILL NOT replace high capacity magazines with state compliant magazines. We DO NOT offer refunds in place of the magazines. Please see our terms and conditions for a list or restricted states.
0
People watching this product now!